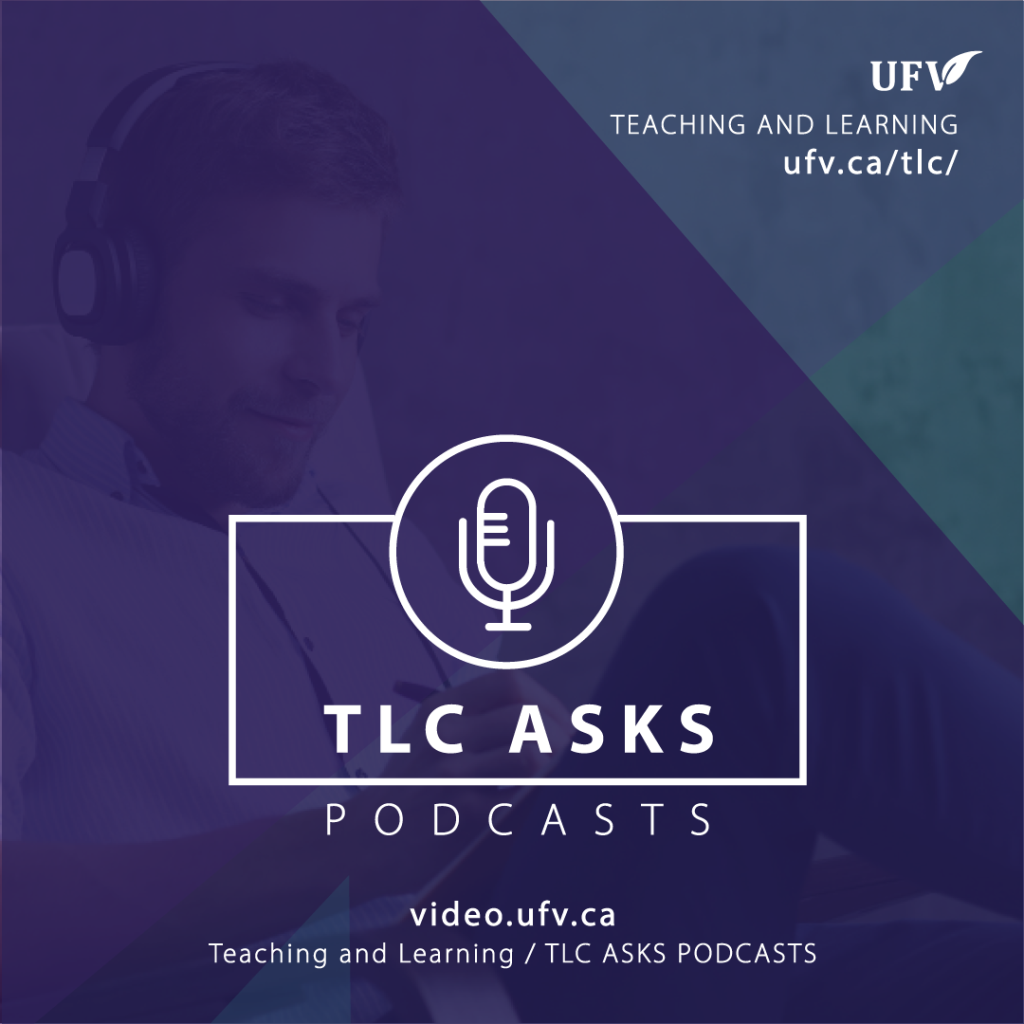 TLC ASKS PODCASTS
Welcome to the TLCAsks Podcast where we ask important questions about post-secondary education in an effort to identify key issues. In this space, we aim to dive into a variety of pedagogical topics. Above all, we hope to provide you with some food for thought as you navigate the ever-changing world of education.  We hope you enjoy!
TLCAsks E1 Podcast – Sundeep Hans, UFV Director of Equity, Diversity and Inclusion is interviewed by Katherine Kohler. Oct 2021
TLCAsks E2 Podcast – Hannah Celinski, UFV Arts Studies Department Head, chats about student success, Nov 2021
TLCAsks E3 Podcast – Dr. Tony Bates is interviewed by Teaching and Learning's AVP, Maureen Wideman. Oct 2021
New TLCAsks Podcast – The Global Challenge Project
Imagine that you could connect your students the opportunity to learn from international industry leaders… all without expensive plane tickets? The TLC's newest podcast explores an incredible program at UFV that is allowing instructors to do just that: The Global Challenge Project.
Tune in to listen to TLC's internationalization specialist Victoria Surtees talk with UFV's Larissa Horne and Ryan Leonhard, Executive Director of the Canadian Chamber of Commerce in Ho Chi Minh City, Vietnam about different ways to implement Global Challenges, why students love it, and tips for making it a smooth and successful experience. Listen now on Spotify or Anchor.
Curious about trying a Global Challenge in your course? Larissa would love to hear from you: larissa.horne@ufv.ca
TLCAsks is hosted by members of the Teaching and Learning Centre at the University of the Fraser Valley in Abbotsford, BC
Our producer is Katherine Kohler. Our theme music is by LesFM