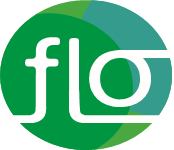 Please join us for the Facilitating Learning Online (FLO) facilitated by Michelle Johnson, Leonne Beebe and Ken Harmel.
FLO Online Schedule – August 6 – 30, 2019
FLO is a four week online asynchronous course with scheduled synchronous sessions. The course is designed for UFV faculty who wish to improve or have little online teaching or online learning experience. The course covers four of the key components of an online course.
In week one we build community
in week two we explore the characteristics of adult learners online
In week three we learn about team building
in week four we consider self-assessment and application
Using the tools available in Blackboard Learn and Blackboard Collaborate Ultra, FLO participants will experience being an online student and practice online facilitation in small groups.
To contact us please email: tlcevents@ufv.ca