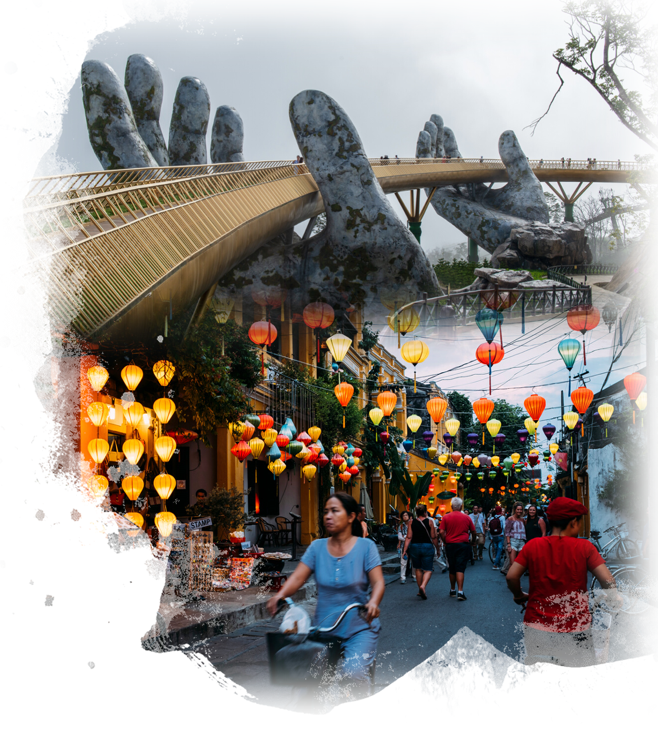 The Centre for Experiential and Career Education, in partnership with UFV International and the Canadian Chamber of Commerce in Ho Chi Minh City, Vietnam have successfully piloted the Global Challenge: Vietnam Initiative with the UFV's School of Business in Winter 2020. The initiative has been built on project-based and team-based learning pedagogies. An in-class research-driven model is centred on close collaboration with an international community partner on a reciprocal and inclusive basis. Another unique feature of the model is a cultural orientation provided to students at the start of their research projects, and an opportunity to interact directly with an oversees partner as well as UFV's team of UFV facilitators throughout an entire semester.
On the faculty side, the pilot project was led by Dr. Masud Khawaja whose BUS 418 students closely examined and compared a Workplace Safety issues in Vietnam and Canada/North America respectively. A total of twenty-five students worked in six teams and showcased their projects in the April 2020 virtual event.
The students engaged in an in-depth examination of the following topics that proved to be timely in the unfolding environment of the global COVID-19 pandemic:
Healthcare Industry: Personal Protection Equipment for Infection Control and Overworked Healthcare Workers In Vietnam & Canada/US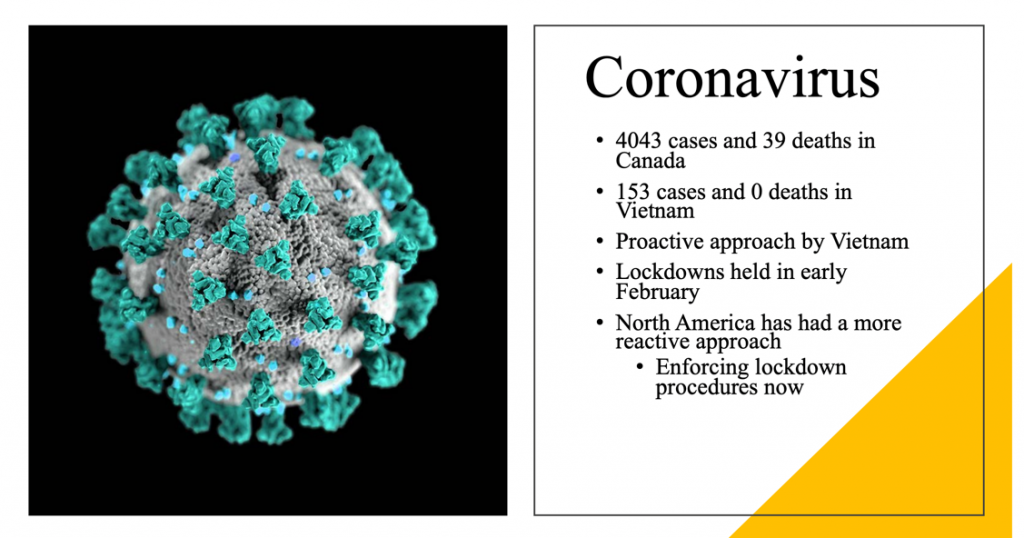 Construction Industry Safety Culture and Contractor Practices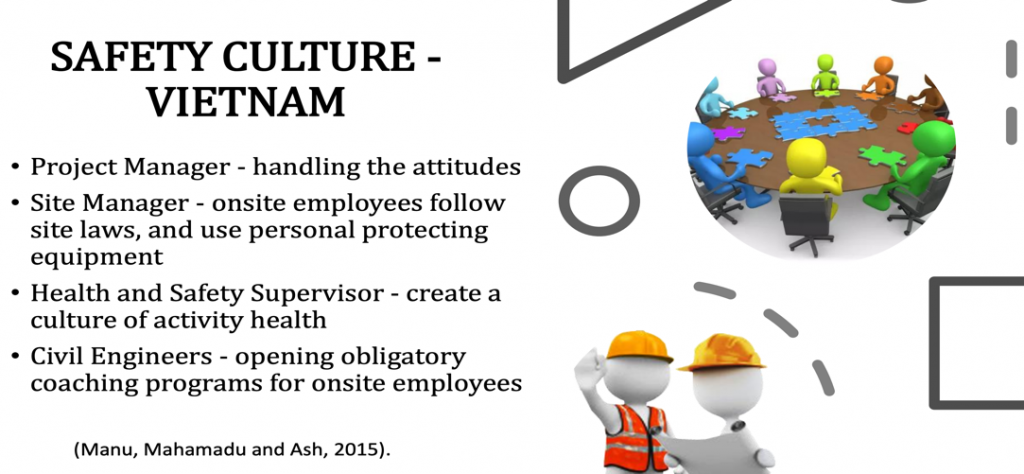 Noise Hazards & Environmental Pollution in the Garment and Textile Industry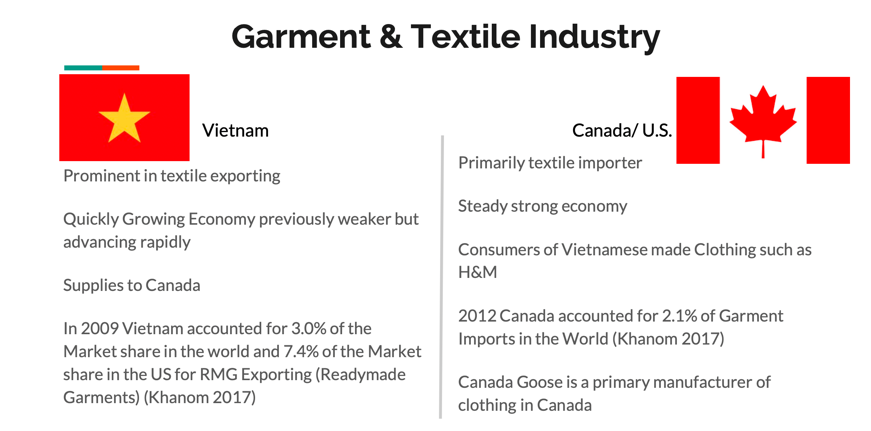 Pre-Contact Controls in the Mining Industries of Vietnam and Canada Targeting Visibility, Ventilation, and Temperature
Farming Industry. Occupational Hazards: The Prevalence of Pesticides
Food Safety and Hygiene Standards in Restaurants
The students' presentations have been shared with the Canadian Chamber of Commerce in Vietnam, whose mandate is to serve as a bridge to collaboration and exchange between the two countries.
The last year's Global Challenge pilot inspired further interest among the Business faculty resulting in two Global Challenge – integrated courses in Winter 2021.
Dr. Kim Milnes BUS 325: Digital Marketing students experienced hands-on projects with a number of businesses in Vietnam. While given a choice between domestic and international (Vietnamese) companies, about half of Dr. Milnes' student working groups selected to work directly with the Vietnamese businesses on their digital marketing strategies. Ryan Leonhard, the Director of Business Development in the Canadian Chamber of Commerce in Ho Chi Minh City who has been instrumental in developing the Global Challenge model, facilitated the stakeholder introductions. This has proven to be a rewarding experience given the nature of the fast-paced and increasingly competitive Vietnamese market place. The project provided an opportunity to hone students' business communications and technical skills, as well as immersed them in another culture, albeit virtually. The unique component of the class was a great number of international students who brought their global perspective to the table. The course contains students' presentations to the Vietnamese partner companies.
This is what BUS 325 students had to say about their in-class internationalization experience:
Another type of student engagement within the Global Challenge Vietnam model has been Dr. Saeed Rahman's class BUS 400: Business and Society. The experiential component of this Global Challenge class rotated around the Guest Lecture Series designed and recorded by the Canadian Chamber of Commerce in Ho Chi Minh City. The students had a chance to preview the interview-style recordings on the subjects that are key to course content and subsequently post questions to speakers. One of the highlights of the course was a live Q&A session with a Vietnam-based stakeholder with an extensive experience in NGOs, government relations and community building.
The post-experience survey revealed the impact the Global Challenge project had on students' learning as 100% of participants identified their experience as memorable and unique.
Tony D. writes: "This was a great opportunity to learn about global challenges in Vietnam. No other courses provide this opportunity and being able to listen to interviews was very engaging."
Global Challenge, BUS 400: Business in Society, March 2021
Live Q&A session with Vietnam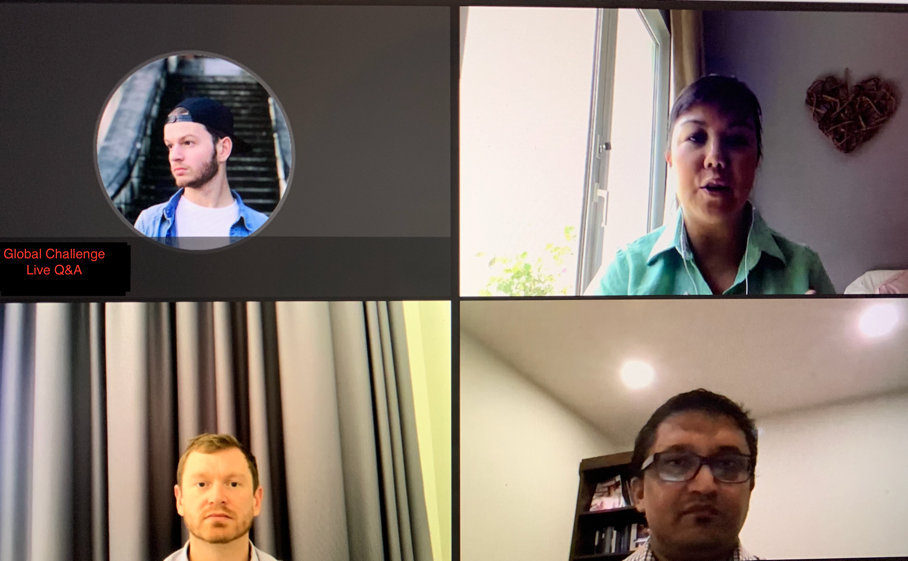 Chris M., BUS 400 student
Christina Ameln, Sustainability Strategist & Advisor, Purple Ivy; Founder & Contributor, Sustainable Vietnam
Ryan Leonhard, Director of Business Development, Canadian Chamber of Commerce, Ho Chi Minh City, Vietnam
Dr. Saeed Rahman, Faculty, UFV School of Business
Parneet K.B. shares: "It was something that I did for the first time. I was amazed to learn about how society, companies and individuals are prioritized in Vietnam and productive measures taken by successful people for sustainable development."
While asked to comment on the impact of being able to communicate with an external stakeholder directly, Parneer continues: "It helped me to learn about practicality of sustainable development. I learned about new terms throughout the experience like leap goals and environmental concerns of the country. Collectively, it was a great experience."
"Knowing about the rapid development in Vietnam over the past few years, I was able to understand the impact it has on society. Moreover, it was interesting to know how Vietnam is sustainable when conducting business, " writes Shreya J.
Gurman K. tied the experience to career goals: "I am on the path to entrepreneurship and my business is supposed to be expanded globally since it is different teams working together. This Global Challenge Vietnam experience gave me insights about running business in different countries and how culture impacts a businesses' operations."
Whether or not the Global Challenge helped students with experiencing internationalization without leaving Canada generated this reply from Kanishak R.B.: "Not physically going out of Canada due to the outbreak. The in-class sessions helped a lot. We were able to virtually engage much better."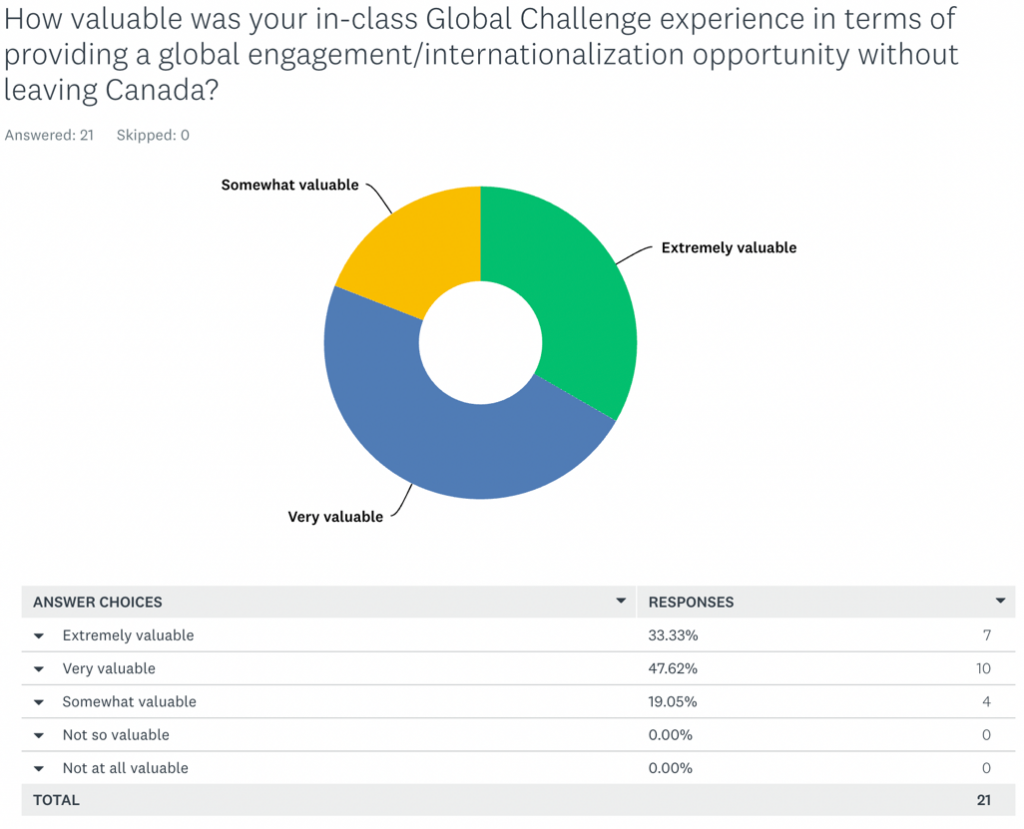 On the other hand, the majority of students agreed that the experience stimulated their interest in international travel.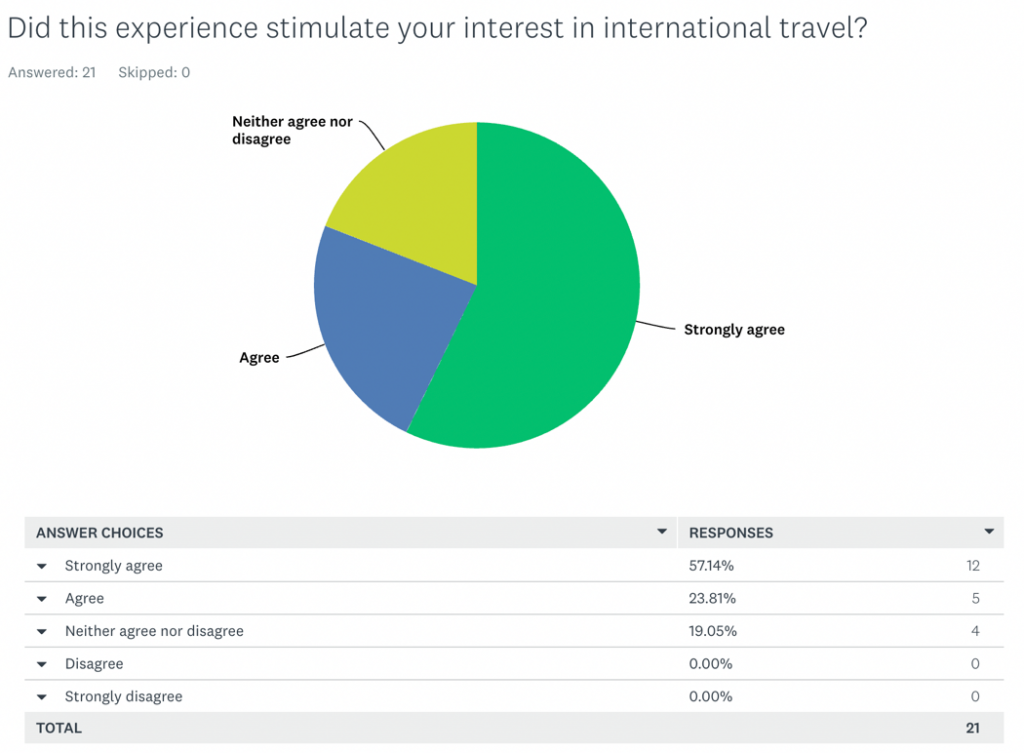 Lindsay W. stated that she will put the Global Challenge experience on her resume:
"I think adding this to a resume would showcase that I have an understanding and knowledge of international business and CSR."
Global Challenge cultivates team work, innovation, adaptability, and cognitive flexibility, among other important transferable skills. It is geared towards stimulating students' interest in learning about different cultural norms, and community building and busines practices through in-class internationalization at home and stimulates students' interest in outbound mobility.
Report provided by Larissa Horne, Experiential Education Coordinator, UFV Centre for Experiential and Career Education (CECE).
Larissa Horne, and Kara Bertram will be conducting a National Global Challenge webinar from UFV International: https://www.eventbrite.com/preview?eid=150077683391/
National Global Challenge Webinar is on April 29th, 10-11:30 PDT