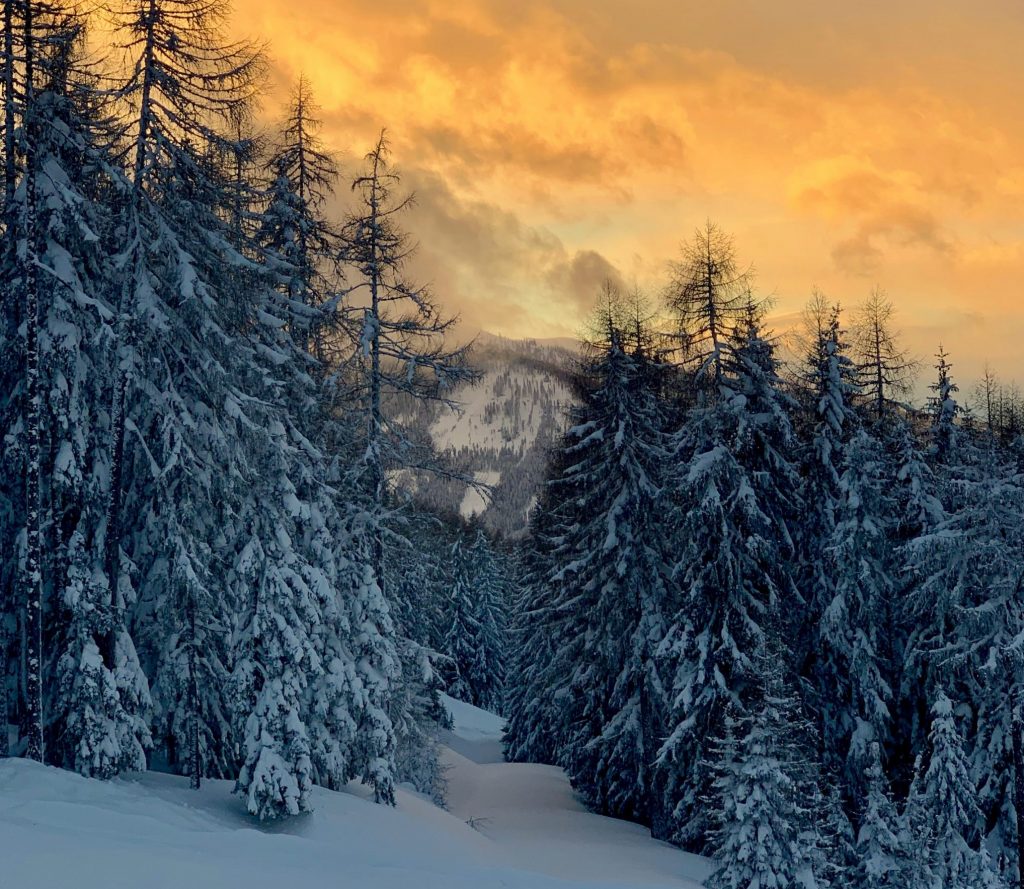 A story about being well
Normally, the end of the semester and the nearing of winter break would mean a relief for many instructors. Yet, this year, what I hear and observe instead are concerns and scheduling of more meetings to better prepare for the year ahead. It would be a lie if I told you that I did not feel anything being the "new kid on the block" and realizing that I probably have more blank slots on my Outlook Calendar than others. Asking to meet faculty and staff members, who are putting in every effort they can to make the most out of this unexpected curveball that is Covid-19 has also made me question if I am doing my very best to support the UFV community.  In short, I feel as I am a novice driver, and the feeling is a bit unsettling, to say the least.
Yes, I am a new hire, and am going through many layers of transition as my previous field of expertise is in the field of English language teaching.  And yes, I too need to stop comparing my "calendar" with that of others, and trust that I am doing the best I can to adjust to this new world while working remotely. Regardless, at the end of the day, I constantly struggle to let go of the feelings of regret.  Perhaps it is my East Asian upbringing that stops me from feeling content for what I have achieved, but instead reminds me of the things I could have done more; or it could be the feeling of having become a 'novice' once again, that brings out the fear and somewhat debilitating negative thoughts about myself. Whichever it is, the change has prompted me to revisit how I see and feel about myself in relation to this new context.
While I share my honest feelings with you as a new member of the UFV community, I recognize that many of you may also have experienced similar feelings.  Covid-19 has suddenly repositioned many people from being experts in their fields to feeling like "novices," causing fear, frustration, as well as concerns for one's well-being.  Moreover, as caring faculty members, you have probably experienced firsthand how our students have also been struggling to cope with the abrupt change in the way they learned, and I would not be surprised if you had stories of how you went above and beyond to support them.
However, as we approach the end of the semester, I wish to ask everyone, if I may, to ask yourselves, "how are you, (insert your name)?" as it is time to step back and recuperate and recharge.  If you have any regrets about your past courses, or are concerned about the following ones, it's OK—you are not alone.  In fact, Dr. Brené Brown, a research professor at the University of Houston, mentions that, (the feeling of) "Vulnerability is not winning or losing; it's having the courage to show up and be seen when we have no control over the outcome.  Vulnerability is not weakness; it's our greatest measure of courage," and that "People who wade into discomfort and vulnerability and tell the truth about their stories are the real badasses" (Brown, 2015).  In other words, embracing the feeling of being a novice (not by choice), may not be a bad thing, after all!
I do not think I am exaggerating when I say 2021 may be filled with unexpected "surprises," but my hope is that these fears and concerns do not deter you from going offline and/or enjoying the well-deserved break "sans tech." Faculty are at the forefront of meeting students' needs and supporting their learning, and that is precisely why it is crucial for you to take good care of yourself.  Your well-being will impact the level of empathy and care you can show towards your learners, and those efforts matter. Therefore, do be kind to yourself, and have a wonderful healing break.
See you in 2021!
If you wish to meet or speak with me, please contact me at carol.suhr@ufv.ca,
or send me a TEAMS or Outlook invite!
And remember help is available for course development from my kind and able colleagues in Teaching and Learning. Contact: asktlc@ufv.ca
(written by: Carol Suhr – Teaching and Learning Specialist, Internationalization)
Staff and Faculty mental health resources, UBC 
Health and well-being resources, UFV
Staying safe and healthy (Covid-19 Resources), UFV
Covid-19 and your well-being, SFU
Brené Brown's TED Talk: The power of vulnerability
For university students, COVID-19 stress creates perfect conditions for mental health crises, Academic Matters (Nov. 24, 2020)
Brown, B. (2015). Rising strong (First edition.). New York: Spiegel & Grau, an imprint of Random House.