On Thursday, April 6th, 85 students from across the Fraser Valley participated in the 30th Annual Fraser Valley Regional Science Fair. Students from K-12 competed for over 55 cash and prizes that were graciously donated by regional and provincial sponsors.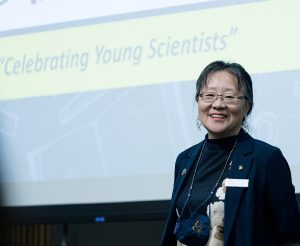 Dr. Ian Affleck, Associate Dean of Science was our emcee for the event. Dr. Lucy Lee, Dean of Science welcomed everyone to the Awards Ceremony.
The grand prize was an all expense paid trip to represent the Fraser Valley alongside Team BC at the Canada Wide Science Fair being held in Edmonton, Alberta May 14-19, 2023. We are very pleased to announce that we are sending four students to Edmonton to compete on the national stage!
Congratulations to:
Xauni de Figueiroa, W.J. Mouat Secondary School "Garbage dust solarshield"
Justin Yu, R.E. Mountain Secondary School "Zap the lead problem!"
Deepraj Singh Gill, Dasmesh Punjabi School "How does a commercial jetliner function"
Alex Thorburn, Chilliwack Secondary School "The effects of mechanical stress on plants"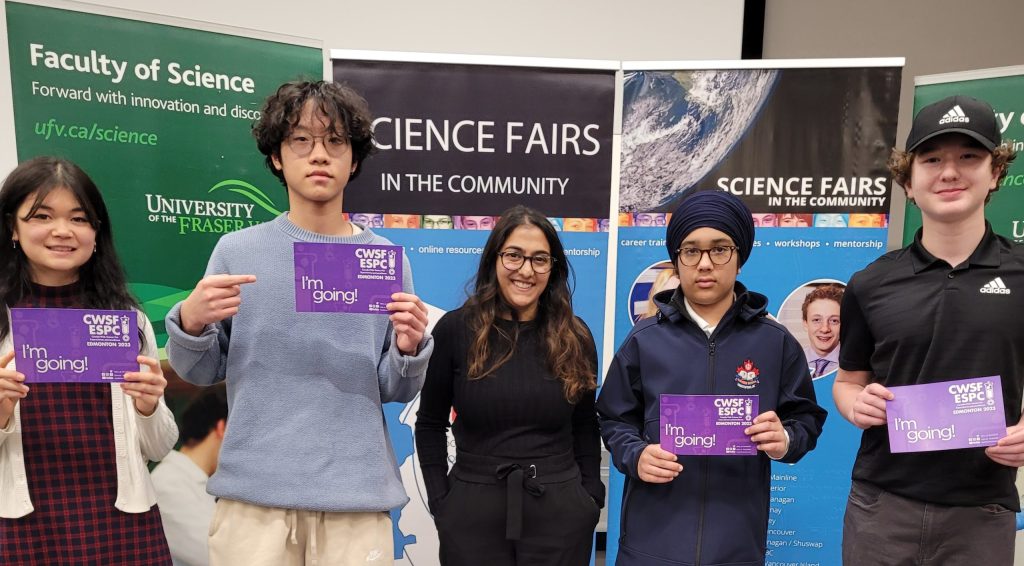 Jasneet Brar, FVRSF Committee member and teacher from R.E. Mountain Secondary School and will accompany our team to Nationals! We wish them all the best and have no doubt they will represent the Fraser Valley with pride!
Grade 5 student from Blue Jay Elementary School, Abbotsford – Fateh Malhi won the Science World Class Trip for his project "Solar Energy".
See the complete list of winners here.
Awards Day began with our 4th Annual Science Fair Open House. Everyone was invited to tour the UFV Science labs and take part in demonstrations hosted by some of our talented UFV faculty and students.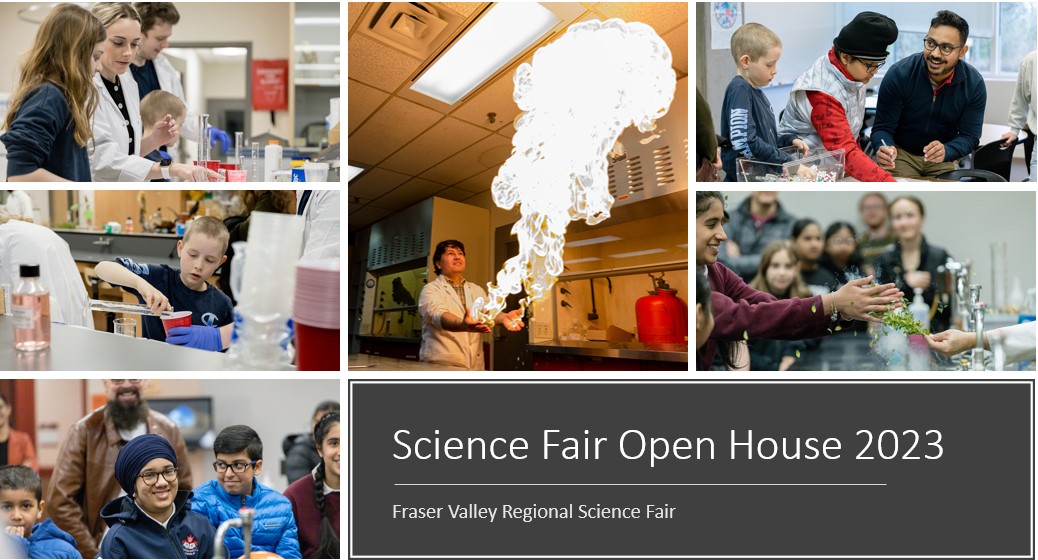 We would like to thank all of our sponsors for making this year a great success! This wouldn't be possible without your support. Thank you to all of our volunteers and judges and a special thank to Ryan Wagner from Good Side Photo for his amazing photographs!
To view all of the photos from the Open House and the Awards Day, please visit: https://goodsidephoto.passgallery.com/-ufv/gallery
See you all again next year!