Dr. Ian Affleck, Associate Dean and Science Rocks Coordinator, Dr. Robin Endelman from Math & Stats and their team of volunteers participated in the STEM Zone at the 2022 Abbotsford International Airshow. They showcased many of our science outreach programs including Science Rocks! Summer Camps, Math Challengers, and the Fraser Valley Regional Science Fair.
There were hands on activities for the kids and demonstrations. One of the demonstrations included our 3D Printer powered by solar power through Division 16 Technologies.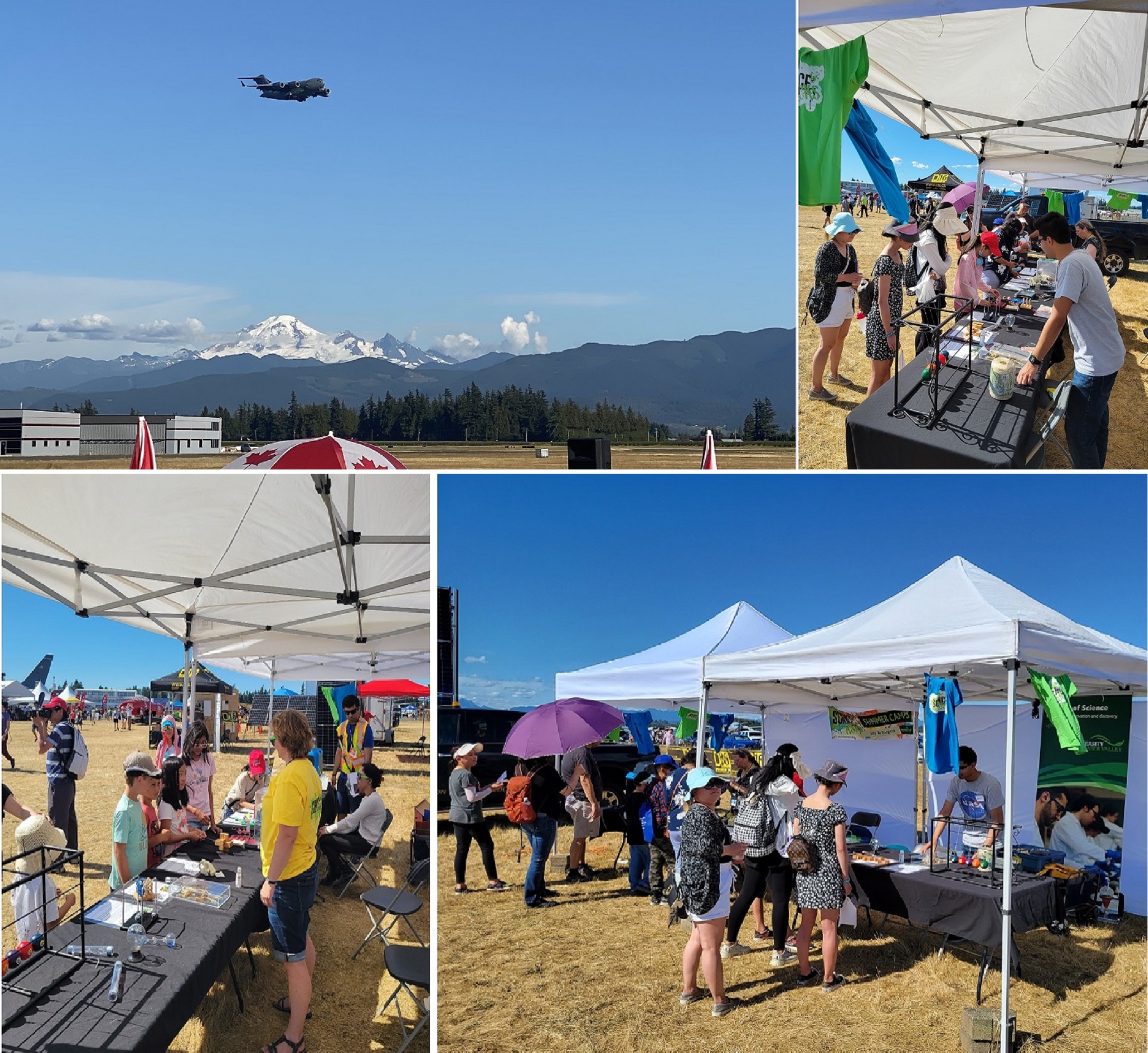 Thank you to all of our volunteers for enduring the heat to bring science fun to the community!