Our Science Rocks! campers were thrilled to meet former RCAF fighter pilot and Snowbirds jet Team Leader, Rob Mitchell aka Scratch this week. Scratch flew in from Vancouver where "he is living out his dreams balancing acting, flying and producing film and TV".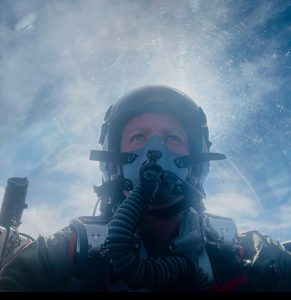 The third generation pilot shared photos of his craft and told stories including what it was like to be a Snowbird and how teamwork is key to achieve perfection in flight formation.  After his career as a fighter pilot and Snowbird pilot Scratch turned his aviation experience and skill towards film and TV production. As a professional air show pilot, Scratch has coordinated, flown and directed hundreds of photo and film shoots, some with over a dozen aircraft involved.
After his visit, we have no doubt we have some new pilots in the making!
Thanks Scratch!
Be sure to check out his Instagram and Website