Welcome to day 12 of LIYSF! This morning, my specialist lecture was unfortunately cancelled. I ended up spending my morning cycling through Hyde Park with one of my new friends from Australia, Anthony. We spent some time in the Italian gardens of Hyde which were stunning. Nothing like renting a bike for the day for £2 and enjoying an ice cream in the park!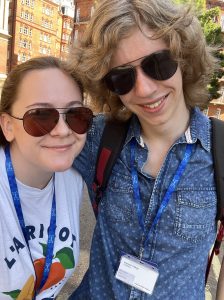 After our ride, we linked up with our usual group for lunch. After lunch, Rhien and I headed to the London Eye! The line ended up being far too long and our group was a bit behind schedule. We ended up leaving early, not able to hop on to the Ferris wheel. We grabbed some dinner and headed off to something we'd been looking forward to for months…ABBA!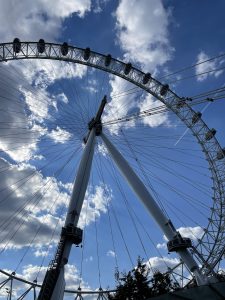 Rhien and I danced the night away at the ABBA Voyage concert at the ABBA arena in Stratford. My favourite song was Gimmi Gimmi! It was so cool to see the holographic concert. It was very different than any other concert I've been to, with a live band with drums and a guitar on one side and ABBA as a hologram in the middle of the stage. When we saw them on stage, we really couldn't tell they weren't real. It was quite a unique experience! Perhaps this is the future of entertainment?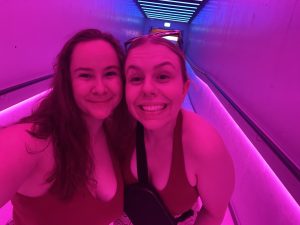 The forum is sadly coming to a close with our last day being tomorrow. Stay tuned for Rhien's last entry!