Welcome to a recap of day 11 at LIYSF 2022! Today was full of optional visits; everyone had a choice of various places to spend the morning. Annabelle and I decided to head to Cambridge, one of my most anticipated visits of the forum!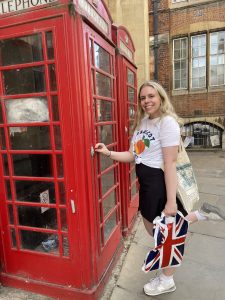 We headed out nice and early for our two hour drive to the university. When we arrived, we were given a lovely tour of the university and the many historical sites to be seen there. We were shown the many colleges at the university as well as Newton's Apple tree, the Darwin house and the bar where Watson and Crick announced the discovery of the structure of DNA.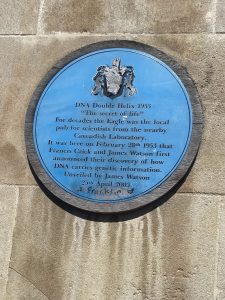 After our tour, Annabelle and I had a quick lunch in the gardens before spending the afternoon exploring Cambridge independently! During our afternoon we visiting the Cambridge university press-the oldest bookstore in all of the United Kingdom. Here we explored the many historical books and picked up some souvenirs to bring home. We also checked out a historical bar where army soldiers from the US burnt their squadron numbers into the ceiling- a very sad, but interesting piece of history! After our afternoon, we hopped back on the bus back to Imperial College. We then had dinner before the annual traditions of home evening.
The traditions of home evening is a show LIYSF hosts each year as an opportunity for the diverse community to showcase something traditional of the home country or culture. There were 12 acts from 10 different countries, including traditional dances from Mexico, Tanzania and the Philippines, songs from Poland and Estonia and many more amazing performances. It was amazing to take a small glimpse into the cultures of those we have spent the last two weeks with.
Thanks for following along on day 11! Day 12 from Annabelle is coming soon!
-Rhien