We would like to take this opportunity to congratulate the following students from the Fraser Valley Region for participating in the BC/Yukon Virtual Science Fair held on June 17, 2020. They joined over 190 students from across BC where they received mentor feedback while competing for awards and prizes that were graciously donated by regional and provincial sponsors.
All projects entered can be viewed online at https://connectingideas.ca/projects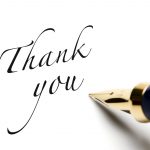 Thank you to all of the Event Sponsors: AbCellera, BC Hydro, Science World, Award sponsors WorkSafeBC, BC Agriculture in the Classroom Foundation, BC Nature, BC Science Teachers' Association, Engineers and Geoscientists BC Student Program, Innovate BC, The Royal Astronomical Society of Canada, Blackbird Interactive Inc, Codename Entertainment, DigiBC, Eastside Games, EA Games, Finger Food Advanced Technology Group, Hyper Hippo Games, KinematicSoup, Klei Entertainment; and Prize Sponsors Beaty Biodiversity Museum, Royal BC Museum, Museum of Anthropology, Clark Wilson LLP, Earnest Ice Cream, Mahony & Sons Stamps Landing, and Triple O's!!!
Thank you to Jessica Zhang and her team from Science Fair Foundation BC for organizing this event!
WATCH the full BC Virtual Science Fair Celebration