Hello everyone.
Day 15 of my excursion. Day 1 of the CERN programme.
Just when you thought the tears were done. After I said my final goodbyes to my dorm room and wolfed down a quick breakfast, there were several students who had come to the bus stop to wish all of us going on the CERN programme a final farewell. I guess they can't let us go without making us cry some more.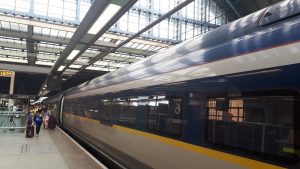 I will be honest, there isn't very much to report for today. We hauled our luggage through the Eurostar train station and rode for 2 and a half hours on what was easily the smoothest train I've ever been on. Sadly, the view outside the train was dark as we passed under the English Channel towards France. No pictures, I'm afraid.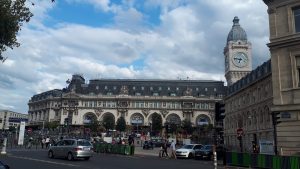 We continued the day's trend of hauling luggage. I did so with such ferocity that I broke a small metal standing part off of one of my suitcases. I think it could be time for an upgrade.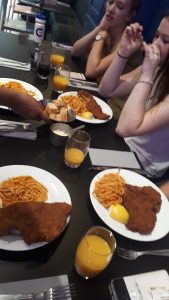 When we arrived at our hotel, we were given some free time to settle in before dinner, which consisted of orange juice, spaghetti, and fried pork in a cozy diner.
I was lucky enough to finish the night alongside several of my LIYSF friends as we played party games off of my computer well into the night.
France, like England, smells weird. Time to adapt once more!
From a very tired Canadian, cheers and goodnight!

Nikola T.
CERN 2018