Hello once again!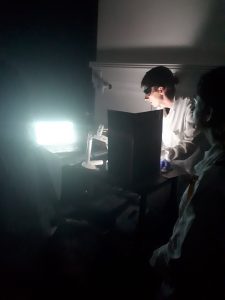 Today (or rather, yesterday. I seem to have irresponsibly fell asleep) started off with our first visits to scientific establishments. I attended the department of materials science in the Imperial College. There we got to have a glimpse of their work into controlling growth of cells, their modification of said cells by inserting proteins and glowing substances, and hydrospinning, which is a method of creating a thin synthetic membrane of microscopically thin fibers. Such membranes can be used as a framework for cells to grow on. There were may other works there in the field of bioengineering and it was a tremendous learning experience.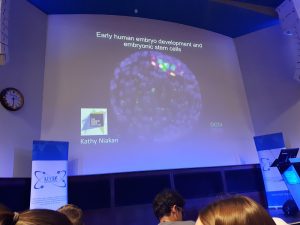 We then moved onto our second plenary lecture, featuring Dr Kathy Niakan, who spoke the Human Embryo and Stem Cells. We learned about how other samples of cells are being programmed to become stem cells and can then have their growth controlled so that they grow into a type of tissue required by whatever purpose, be it for research, or implanting into a patient's organ. The lecture ended with an eye-opening discussion about work on human genetics and ethics, where some students voiced their opinions on the matter.
I must say I've noticed a fondness for the card game Cards Against Humanity among the students here, as I brought my set downstairs and had a great time finding out all my new Australian friends' sick senses of humour. Even then, I later found two other groups playing the same game from different box sets.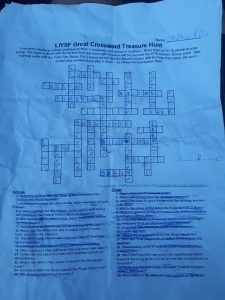 The night wrapped up with a massive group game. We were required to visit places across the campus, park, and residence halls to find answers to a crossword. For bonus points, we took a group selfie next to a Peter Pan statue in Hyde Park. I think it's safe to say I condensed about six months of regular morning jogs into a few 10 minute runs. My calves and soul ache.
One trip to the pub with some Swedish friends and a well deserved rest later, the morning of day 4 has rolled around. More on that later tonight!
Cheers and good MORNING,
Nikola T.
LIYSF 2018