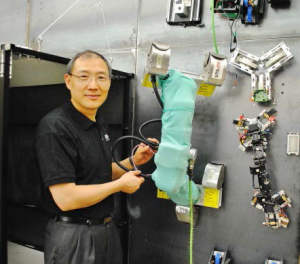 Please join the UFV Physics Department in welcoming Dr. Dikai Liu, Co-Director of the Centre for Autonomous Systems from the University of Technology Sydney, Australia.
WHEN: Friday, SEPT 8th / 12-1 PM
WHERE: Room A353 / Abbotsford Campus
Current applications of robotics are distinguished from more traditional automation by the focus on robots that operate in relatively unstructured, dynamic, difficult to access and often hazardous environments. A number of robotic systems have been deployed in highly challenging application areas including infrastructure maintenance, mining, cargo handling and healthcare. The first part of this presentation will focus on a range of autonomous robotic systems developed in the Centre for Autonomous Systems at the University of Technology Sydney, Australia. Key elements of these systems ranging from perception, mapping to control will be described.
The second half of this talk will discuss infrastructure robotics, including the current research activities, key research challenges and opportunities. Examples of autonomous and human-interactive robots for civil infrastructure (e.g. bridges) inspection and maintenance will be presented. Lessons learned from the development and practical deployment of such robots will be discussed.
ABOUT DR. LIU
His main research interests are:
infrastructure robotics;
robot teams and its application in logistics; and
physical human-robot interaction in industry environments.
Dr. Liu has developed many robotic systems. Since 2005, his research has received three best paper awards from international conferences, and nine research/engineering excellence awards. Dr. Liu is also the recipient of three Australian patents and two international (PCT) patent applications. Over the last 10 years, the total external research funding he received is $7.5million. To learn more about Dr. Liu please visit his website.
For more information about this seminar, contact Lin Long, Associate Professor, UFV Physics Department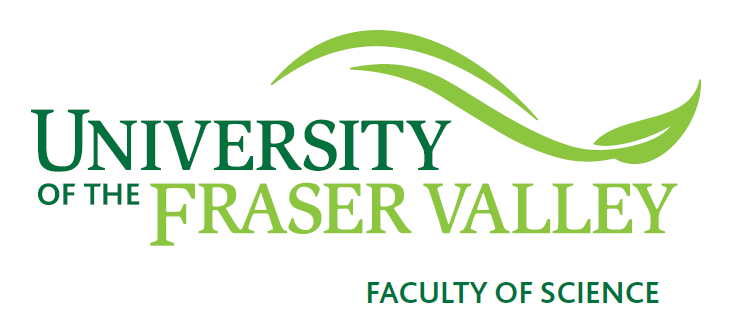 [button link="http://ufv.ca/physics/"]UFV PHYSICS[/button]