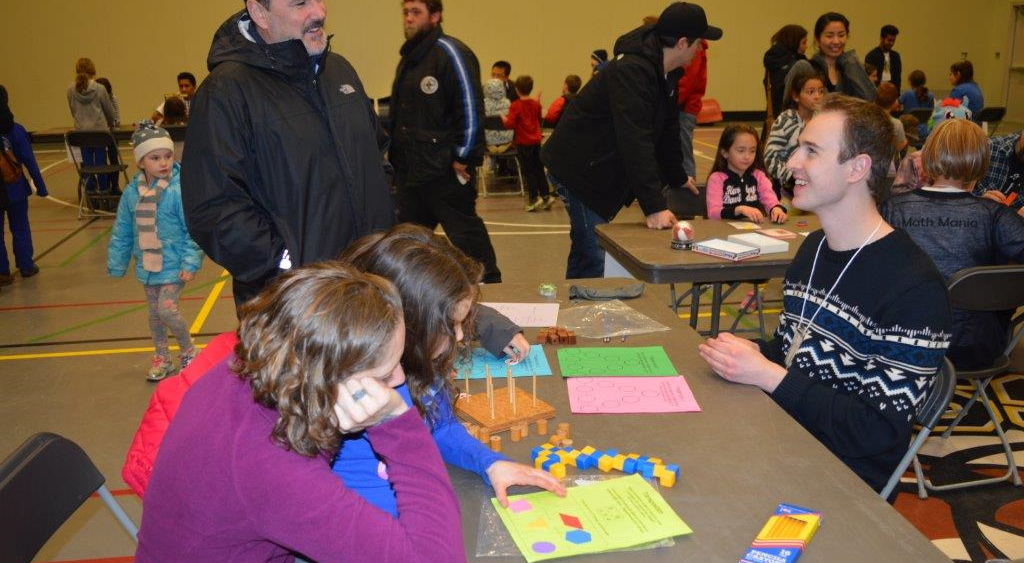 Math Mania is an evening of mathematical demonstrations, puzzles and hands-on activities for elementary school children. It's designed to show children – and their parents – how much fun you can have playing with mathematical games and concepts.
Volunteers run individual tables, each with their own activity or activities. You'll get a chance to try out your games before the children appear – you don't need to be an expert just enthusiastic!
If you're collecting volunteer hours for a practicum or for entrance into a teaching program, we can give you a letter describing your involvement.
WHEN: Wednesday, October 4, 2017 from 5:30-8:30 pm
WHERE: Gordon Greenwood Elementary School, Langley (30 minutes away from UFV-Abbotsford)
[box]How to Sign Up as a Volunteer[/box]
Enter your name and preferred email address, and you're done!
If you're interested in joining the fun, sign up today! We'll be in touch closer to the event to confirm your participation and give directions.
If you have any questions, please email Math.Mania@ufv.ca