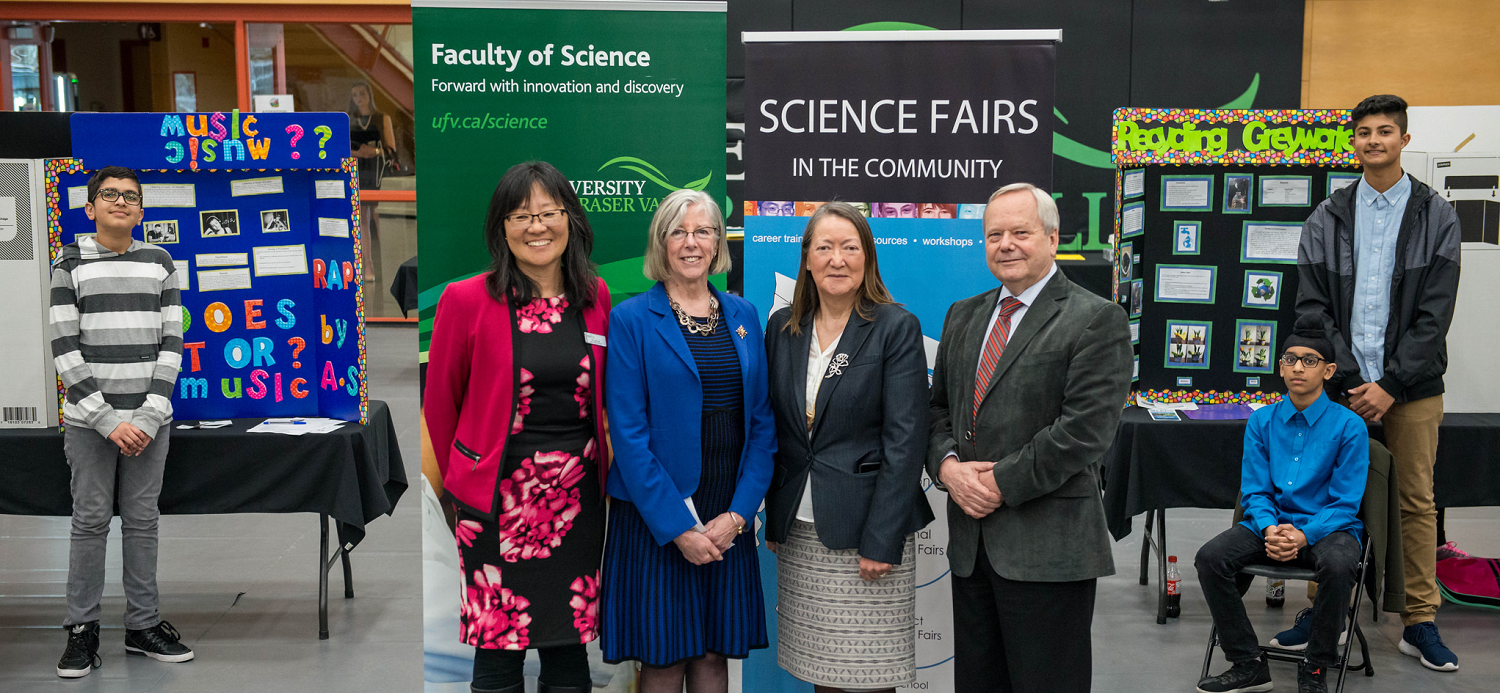 Over 50 awards were handed out at the annual Fraser Valley Regional Science Fair (FVRSF) held April 4 to 7th. Students from 18 schools in the Abbotsford, Chilliwack, Langley and Mission area came together to compete for prizes and a chance to represent Team BC at the Canada Wide Science Fair next month. The students also had the pleasure of meeting the Honourable Judith Guichon, Lieutenant Governor of BC who took time out of her busy schedule to visit and chat with many participants.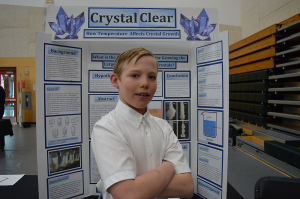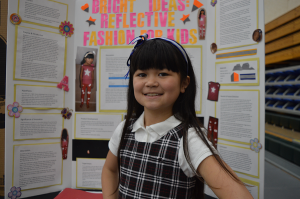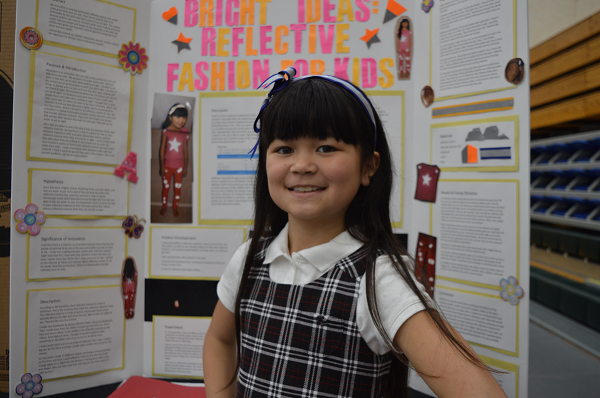 "UFV is very proud to host the Fraser Valley Regional Science Fair," said Lucy Lee, Dean of the Faculty of Science at UFV. "This event is an important showcase of the knowledge, scientific spirit, and energy that thrives in the hearts and minds of Fraser Valley students. UFV congratulates all participants and award winners and wishes grand prize winners the best of luck in Regina next month."
The Grand Prize winners of an all-expenses paid trip to the Canada-Wide Science Fair were Mac Smith (Clayburn Middle School, Abbotsford), Anna-Lisa Nguyen (Walnut Grove Secondary, Langley) and Jennifer Tran (R.E. Mountain Secondary, Langley). They will be joining over 500 of Canada's top young scientists at the University of Regina May 14-20, 2017 and be competing for nearly $1,000,000 in awards, prizes and scholarships. (http://cwsf.youthscience.ca/welcome-cwsf).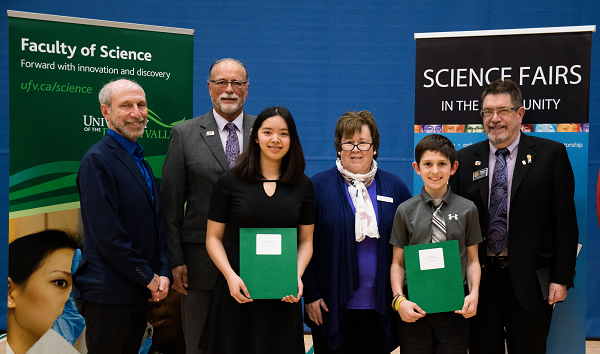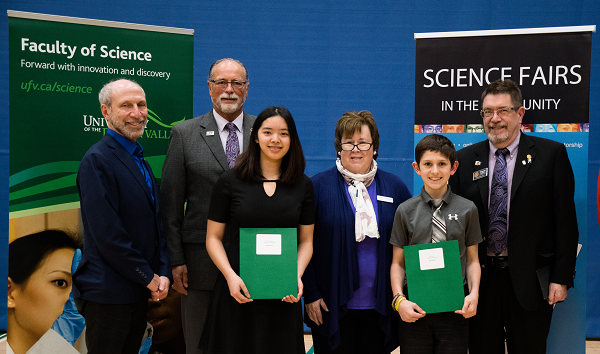 The Science World School Tour prize was won by Jaipreet Sidhu (Dasmesh Punjabi School). He and his entire class receives a field trip to Telus World of Science.
A complete list of the winners can be found here FVRSF Award Winners 2017.
Photographs of all winners including images of students and their projects are available on the Fraser Valley Regional Science Fair website www.fvrsf.ca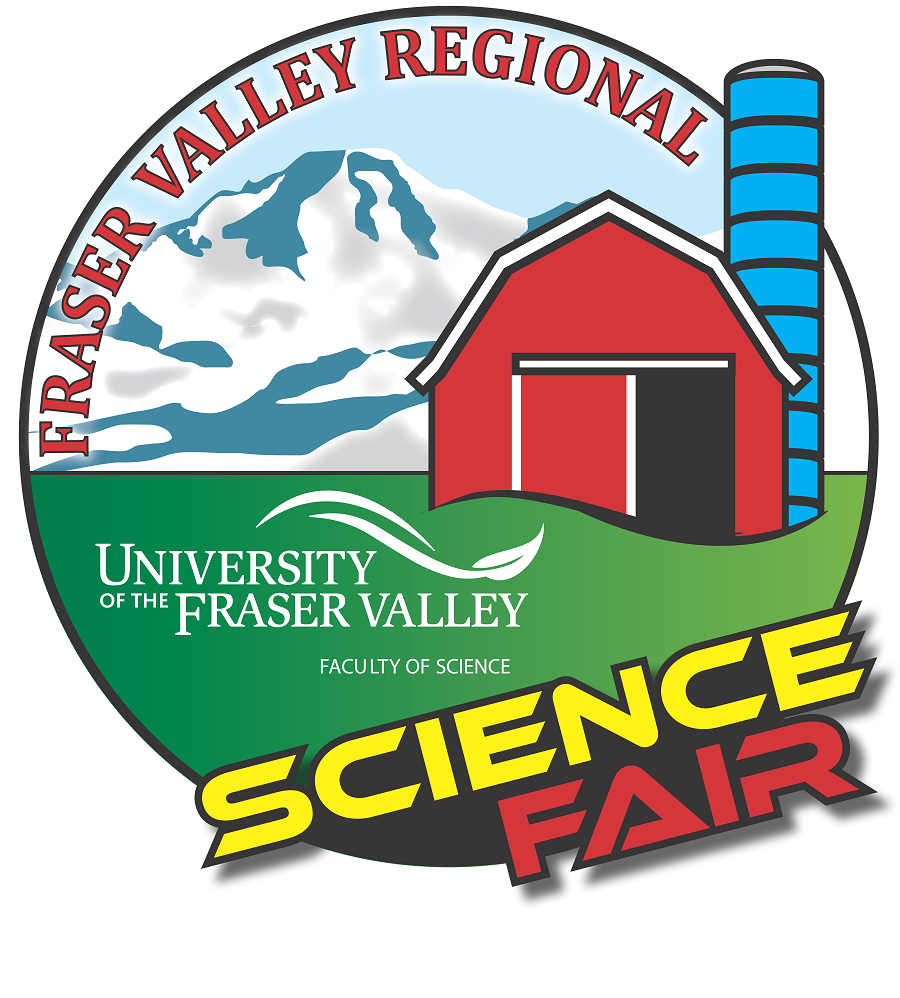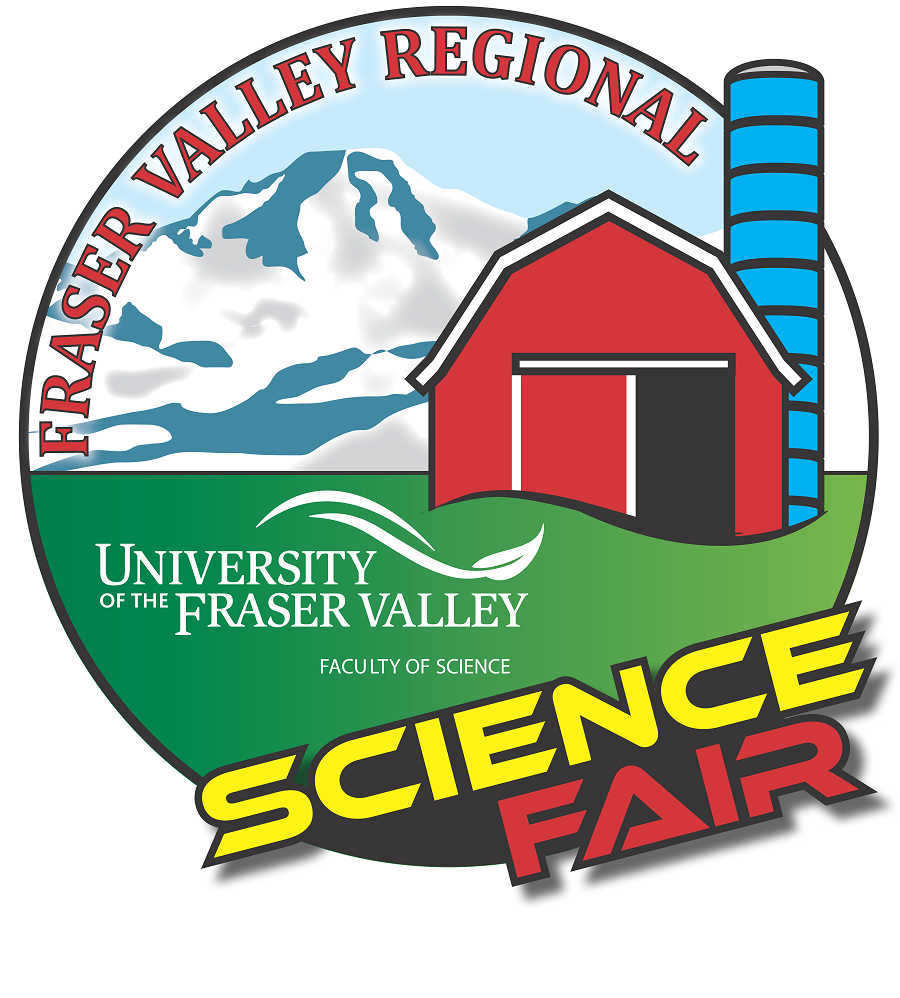 A special thank you to Hot Light Studio from Abbotsford for designing our new Fraser Valley Regional Science Fair logo!
[box]Thank you to all of our sponsors, partners, and friends! Without the on-going support of our generous community, we would not be able to bring together Fraser Valley's top science students to share their progress and adventures in science.[/box]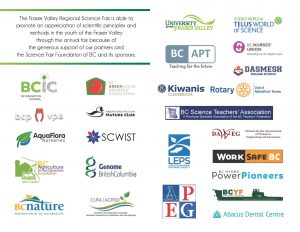 For more information on sponsorship, please contact Caroline Majeau at 604-504-7441 x4825 or email
If you are looking for more information on the Fraser Valley Regional Science Fair, please visit our website or send us an email