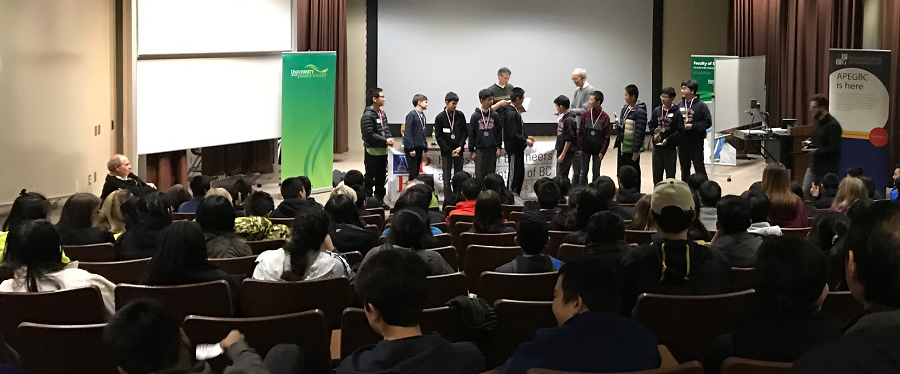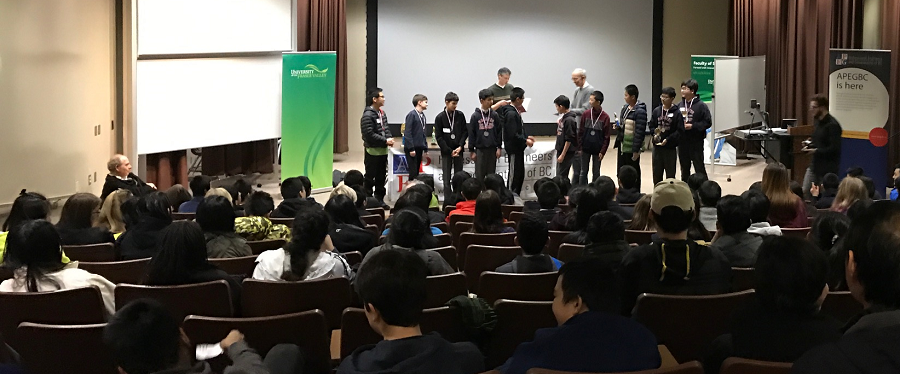 UFV had the pleasure of hosting, once again, the Fraser Valley Regional Math Challengers on February 16, 2017. Over 100 grade 8 and 9 students competed for a chance to advance to the Provincial Finals to be held at Simon Fraser University – Burnaby Mountain Campus on April 8, 2017.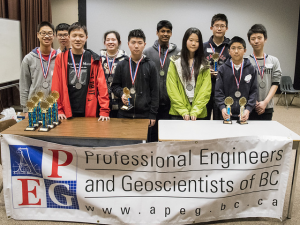 We would like to congratulate everyone who participated. There is a lot of training and practice throughout the school year that prepares each student for the regionals. In addition to the two teams advancing to the finals, Fraser Heights and Pacific Academy, the top 10 students will also be invited to participant as individual contestants.
Good luck to you all!
For more photos from the Fraser Valley Math Challengers please visit our Flickr Album
---
To learn more about Math Challengers, be sure to check out the following links!
UFV Mathematics & Statistics – Fraser Valley Regional Competition
[box]Math Challengers (Canadian Math Challengers Society) is a not-for-profit organization proudly sponsored by the Association of Professional Engineers and Geoscientists of B.C., the B.C. Association of Mathematics Teachers, Pacific Institute for the Mathematical Sciences, BC Hydro, IBM Canada, with generous support also provided by Simon Fraser University, the University of B.C., Camosun College, Okanagan College, University of the Fraser Valley, BCIT, and various private engineering and technology firms.[/box]