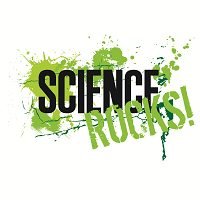 Science Rocks! is a series of summer day camps for students in grades 4, 5, 6 and 7. The camps are held for four weeks at the UFV Abbotsford campus and two more weeks at CEP in Chilliwack.
We are looking for UFV students who …
Have a passion for science, love working with kids, and are excited to bring these two things together,
Work well in a team situation as well as on their own,
Have good organizational skills, but are also able to change plans quickly and easily,
Have a broad science background.
Prior experience working with elementary age students and with students from diverse backgrounds is an asset.
For more information, please contact Science Rocks Coordinator, Robin Endelman  or visit http://www.ufv.ca/sciencerocks
Position dates: Monday – Friday, July 4th to August 25th
Hours: 8 hours per day
Salary: $12 per hour
[box]Please apply by sending your resume and a brief letter of interest to sciencerocks@ufv.ca by March 22, 2017 [/box]
Successful candidates will be required to obtain a criminal record check.