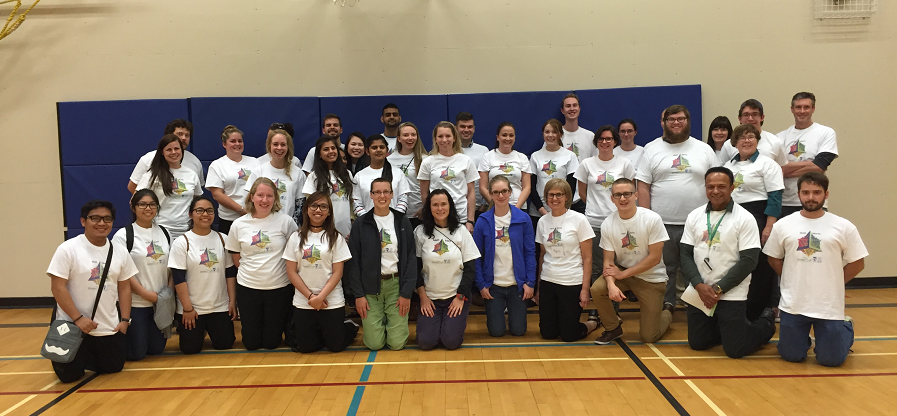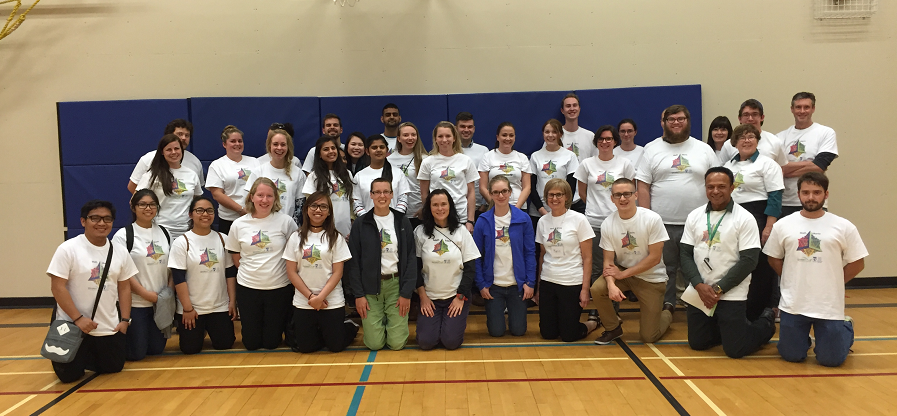 Math Mania kicked off their year at Abbotsford's Sandy Hill Elementary School on October 5, 2016. Math faculty Ian Affleck, Ben Vanderlei, Stan Manu, Cindy Loten and Karin Loots in addition to 25+ UFV student volunteers provided a fun filled evening to a packed gymnasium. Each table provided different games and puzzles to intrigue parents and students of all ages.
 Upcoming Math Mania Events:
February 1, 2017 – Yarrow Community School
May 17, 2017 – Chilliwack Adventist Christian School (This event will be put on for both the students and parents from this school in addition to the children that are part of the Fraser Valley Home School Group)
[typography font="Cantarell" size="22″ size_format="px"]Request your own Math Mania![/typography]
Parents and children: If you'd like to see Math Mania in your school, ask your teacher to get in touch with us!
Teachers and principals: If you are interested in bringing Math Mania to your school, please contact math.mania@ufv.ca. We can come to your school, if it's in Mission, Abbotsford, Chilliwack, Agassiz, or Hope.
Math Mania is supported by the Pacific Institute for the Mathematical Science