This is an evening of mathematical demonstrations, puzzles and hands-on activities for elementary or middle school children. It's been designed by members of the University of the Fraser Valley's Department of Mathematics & Statistics to show children and their parents how much fun you can have playing with mathematical concepts.
October 5, 2016 – Sandy Hill Elementary School
February 1, 2017 – Yarrow Community School
May 17, 2017 – Chilliwack Adventist Christian School (This event will be put on for both the students and parents from this school in addition to the children that are part of the Fraser Valley Home School Group)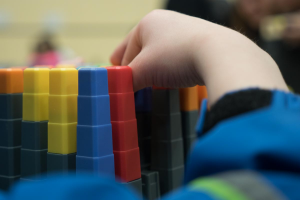 Contact us:
Web: ufv.ca/math/math-mania/
Email: math.mania@ufv.ca
Math Mania is presented by the UFV Mathematics & Statistics Department in conjunction with the Pacific Institute for the Mathematical Sciences.