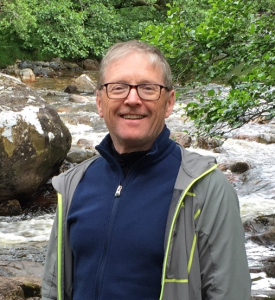 Please join the Faculty of Science in welcoming Dr. Paul Levett, Clinical Director from the Saskatchewan Disease Control Laboratory. Dr. Levett will be presenting:
"Leptospirosis: re-emerging or re-discovered disease?"
When: Wednesday, October 5, 2016 at 2:30 pm
Where: Room B101 Abbotsford Campus
ABSTRACT
Leptospirosis is a disease caused by infection with strains of spirochaetes belonging to the genus Leptospira. Leptospires are found in fresh water and pathogenic strains are adapted to carriage in the renal tubules of host animals, from where they are excreted in urine, contaminating the environment. Leptospirosis is a globally widespread zoonosis, but is not often considered in the differential diagnosis of febrile illness in developed countries. Formerly considered to be an occupational disease, the major burden of disease is in tropical regions where diagnostic capacity is least developed. Recent large outbreaks associated with rainfall and changing human behavior have raised the public profile of this often overlooked zoonosis. This presentation will focus on the animal reservoirs of leptospirosis and the human activities that lead to infection.
---
Dr. Paul Levett is a board-certified clinical microbiologist. He trained in the United Kingdom and completed his PhD on Clostridium difficile.
After teaching at the University of Ulster, he moved to the University of the West Indies School of Clinical Medicine in Barbados, where he eventually became Professor of Clinical Microbiology. During his 13 years in Barbados, he continued to develop the long-standing research programme on leptospirosis.
In 2001 he joined the CDC in Atlanta to head the Leptospira Laboratory, later becoming the Chief of the Special Bacteriology Reference Laboratory.
He has been the Clinical Director at the Saskatchewan Disease Control Laboratory in Regina since 2003 and is an Adjunct Professor in the School of Graduate Studies and Research at the University of Regina. He was elected to Fellowship of the American Academy of Microbiology in 2008, and in 2012 earned a Doctor of Science degree from the University of Surrey, in England. He is a past President of the Canadian College of Microbiologists and is currently the meeting secretary of CACMID. He has authored or co-authored 196 peer reviewed publications on public health microbiology, including two books on anaerobic bacteria.
Dr. Levett was part of the team that contributed to the design of the new SDCL laboratory building. He played a significant role in the design of the level 3 containment laboratory and led the team that achieved full certification of the CL-3 lab by both the Public Health Agency of Canada and the Canadian Food Inspection Agency in July 2012.
---
For other upcoming speakers, please visit our Science Speaker Series Website