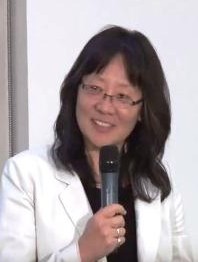 This past week, Dr. Lucy Lee attended the 55th Annual Meeting of the Canadian Society of Zoologists (CSZ) hosted by the University of Western Ontario. Dr. James Staples, Biology Professor from Western University, passed the Presidential torch to Dr. Lee.
The Canadian Society of Zoologists is a professional organization dedicated to the enhancement of education and research in zoology at the provincial, federal and international level.
Students from across Canada participated at the annual meeting presenting for best poster and best oral presentation. Dr. Lee chaired the Presidents' Award which recognizes excellence in scientific research and communication by Post-Doctoral Fellows.
There is no doubt this is going to be a busy year for Dr. Lee!
The University of Manitoba will be hosting next year's CSZ Conference. For more details on the Canadian Society of Zoologists visit their website http://www.csz-scz.ca/index.html