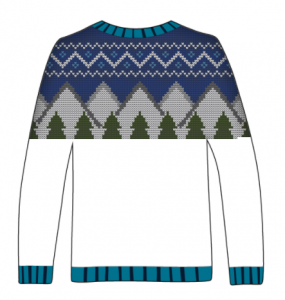 Wear your craziest sweater on Thurs, Feb 6. This year UFV is encouraging everyone to layer up, so we can keep our energy use down.
Come and get your photo taken from 12-12:15 pm by our intrepid sweater photographer near the Tim Horton's in Abbotsford, or make an appointment and get your photo taken in your office (email Ashleigh.Yakemchuk@ufv.ca).
This event is a part of UFV's ongoing efforts to reduce our energy waste and demonstrate environmental leadership.
[hr]
Links
UFV Centre for Environmental Sustainability