The South Asian Canadian Digital Archive (SACDA) won the 2nd Runner Up at the Digital Humanities (DH) Awards 2022 under the Best DH Dataset category.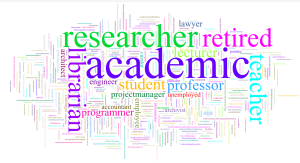 The Digital Humanities Awards are a set of open annual awards run as a DH awareness-raising activity. Since 2012, awardees have been annually nominated and voted for entirely by the public. These awards are intended to help put interesting DH resources in the spotlight and engage DH users (and the general public) in the work of the community. The nominations procedure is overseen by an international nominations committee, made up of members from all over the world in places like Mexico, Nigeria, South Korea etc. . .
26 projects from all across the world were nominated under the Best DH Dataset category, and it was an honor for SACDA to be in that August group and for the ability to share our work with a global audience. The winners were: TravelTrails – https://traveltrails.gr  and  the 1st Runner Up: About Libraries – https://www.aboutlibraries.gr/libraries/
The SACDA team thanks everyone for voting and for your continued support. If you are interested in knowing who votes, how many and from where (just for fun!) here is the link: http://dhawards.org/dhawards2022/statistics/
See http://dhawards.org/ for more information.