Since June, the SASI has been awarded three new grants for projects over the summer and into the fall, 2021.
The Heritage BC (Heritage Awareness Grant) was awarded in order to create an online interpretive historic walking experience at the National Historic Site, Gur Sikh Temple in Abbotsford.
The Canadian Council of Archives Young Canada Works in Heritage Organizations grant was awarded to hire an Assistant Digital Asset Archivist to work on the South Asian Canadian Digital Archive (SACDA) project this summer. The Assistant Archivist worked to digitize and process selections from the Chandra Bodalia fonds, arranged and described the Dr. Kanwal Inder Singh Neel collection, and developed a digital preservation plan for our digitized assets.
The Irving K Barber Digitization Grant was awarded for the digitization of two collections as part of the SASI's South Asian Canadian Digital Archive – the Del Monte Studio collection and the Baltej Singh Dhillon collection.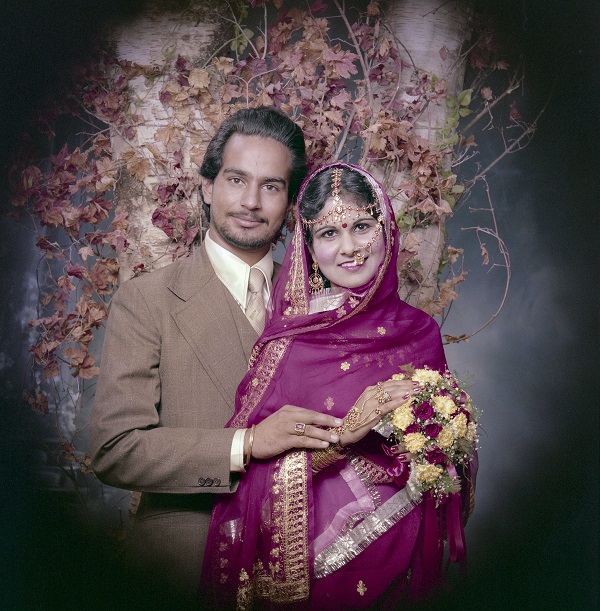 Del Monte Studio was the primary photographic studio in Abbotsford, BC during the latter half of the twentieth century. As such, it photographed Abbotsford residents from all cultural backgrounds. The selected photographic prints and negatives are from families or individuals belonging to the South Asian diaspora, and document family photos, weddings, graduations, and funerals. This collection would be of particular interest to genealogists or researchers interested in the history of the South Asian diaspora in Abbotsford.
The Baltej Singh Dhillon fonds is composed of items collected and created by Dhillon during his time with the RCMP, with an emphasis on the public reaction to his recruitment and the overturn of the turban and beard ban in the RCMP. The materials are privately held by Dhillon, and thus not publicly accessible. Dhillon's scrapbook thoroughly documents the press' positive and negative reactions to his attempt to join the RCMP and later appointments in Quesnel and Surrey. Dhillon's uniform is also highly unique, as it was the first to be issued with a turban.