The SASI was pleased to have two students working with us this Fall semester, one a Panjab University PhD student as part of the Queen Elizabeth Scholarship (QES) Exchange Program and the other, a UFV Communications Practicum student. Read below about some of their experiences and work:
Simarjeet Singh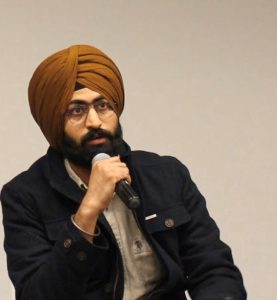 Simarjeet Singh arrived in Abbotsford on September 27th as part of UFV's exchange program through the QES Scholarship. He is a PhD student in the Department of Geography, Panjab University, Chandigarh, India whose thesis title is "Patterns of Soil and Water Resource Degradation in Punjab: A study on Agricultural Sustainability."
During his research in B.C, Simarjeet looked at agricultural resource degradation and management practices in the Fraser Valley Region to help inform a comparative analysis to his overall dissertation work. Simarjeet has always been very passionate about agriculture and it was while pursuing his PhD that he realized how much he would enjoy working in the same industry. Simarjeet also enjoys teaching Geography as well.
Simarjeet has been working with SASI Director Dr. Satwinder Bains, UFV Geography Faculty Dr. Cherie Enns and UFV's Associate Vice President, Research, Engagement and Graduate Studies, Dr. Garry Fehr.  Simarjeet enjoyed the Urban Agriculture Conference in Victoria, BC and also participated in a study tour organised for the delegates of  2019 Liveable Cities Forum.
Sharu Gakhar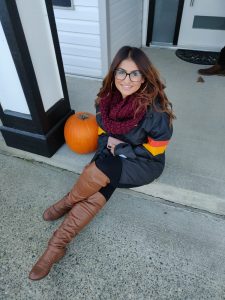 Sharu Gakhar who recently completed a Communications practicum with the SASI, is completing her Degree majoring in Psychology and a dual Sociology and Communications minor. Sharu has also completed her Honours thesis Spring 2018 under Leslie Jessimen and Andrea Hughes looking at Attachment theory in childhood and later life.
During her work at the SASI, Sharu helped provide communications strategies and outputs for the SASI report: "Developing Strategies on Violence Prevention and Community Safety in Abbotsford, BC." Sharu also assisted with social media promotions for several of SASI events in the Fall 2019 semester. Sharu hopes to continue her education by pursuing a Masters in Psychology looking at Child Development in the hopes of working as a counselor or program evaluator.