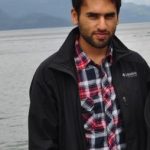 Parveer Ghuman, a student visiting from Panjab University had been engaged in a research internship under the supervision of CICS Director, Satwinder Kaur Bains. Parveer, a Bachelor of Law student from Panjab University, is pursuing his L.L.B with a major in Economics. Below are a few questions Parveer answered on his experiences and project:
Question: What is the title of your project and what does it look at?
The title of the report I worked on is "Canadian government, justice and community response to domestic violence with special reference to Violence Against Women in Relationships Policy in British Columbia (VAWIR); recommendations for improving the policy and framework in India." The paper reviews the global statistics on domestic violence along with the specific trends in Canada and India. The focus of this report is on the British Columbia Violence Against Women in Relationships Policy 2010. It reviews the roles and functions of the different stakeholders under the policy. This efficient policy has many lessons in store in the Indian context and therefore the Indian response system to domestic violence has also been discussed. To conclude the report, the recommendations to make the Indian system more efficient along with the plus points of the Canadian system which can be applied to India have been mentioned.
Question: Who has been your main supervisor and have you used any other resources while here in Abbotsford?
The project supervisor is Prof. Satwinder Bains, Director, Centre for Indo Canadian Studies, University of the Fraser Valley, Abbotsford. This report is basically based on secondary sources. However, to get a better insight about the VAWIR, I visited the Abbotsford Police Department. This gave me more clarity about the real and practical aspect of the policy.
Question: What has been the best experience so far during your work and what are your next steps?
The best part about my internship with the CICS was the researching experience that I gained. Under the guidance of my supervisor Prof. Bains, I gained knowledge about the psychological, practical and legal aspects of violence against women. Another skill I learnt is to efficiently compile the relevant data from numerous sources and analyze the information critically. This was a unique experience and working with the local institutions was very interesting. This report is submitted to my supervisor Prof. Bains and I hope to get this report published in a journal/newspaper of India for dissemination.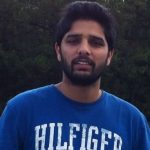 Another student from Panjab University, Lovepreet Vehniwal has been working under the guidance and supervision of CICS Director, Satwinder Kaur Bains. Lovepreet is an MSW student and will be defending his dissertation in the next month. Below are a few questions Lovepreet answered:
Question: Which institution/program have you come from?
I came from the Centre for Social Work at Panjab University, Chandigarh in India.
Question: What is your dissertation topic?
My topic is on health related problems of senior Punjabi immigrants and other problems faced by them inside the house and outside in the society.
Question: What have you been studying here and have you formed any conclusions?
I am here for a internship that is a part of my degree of social work . I have not come to any conclusion yet because my research is still on going.
Question: How long are you here for and what has your experience been like?
I am here for 45 days from 1 June 2013 to 15 July 2013 . I have learned that the Canadian government has given the elderly many benefits especially related to their finances (Old Age Security, Retirement Pensions, etc.) and with health issues (Disability benefits, free and full access to health). However, despite this there are  a number of Indo-Canadian immigrants who are mentally depressed and still continue to keep to themselves. I am engaging Indo-Canadian Seniors in interviews so I can gain more insight into why they face depression.