By Jess Wind
Every year one student from each section of CMNS 235: Public Speaking is nominated by their class for the Rise and Shine Toastmasters award at the end of the semester. These nominees present an acceptance speech as their entry for the award and one exceptional speaker is chosen for the annual $600 prize.
Our most recent winner is Liz Powers, a Bachelor of Arts student with plans to major in psychology before moving on to a Masters in counselling. She's prepared for it to take longer than the average four-year degree because on top of being a student and server, Liz is a mother of three.
Liz came into every class with a smile and enthusiasm that radiated to everyone around her. Liz's speeches were relevant to her life, and that of her audience with a healthy dose of humour to draw her listeners in. Most memorably, Liz taught us how to bake cookies for her demonstration speech, and there were plenty of samples to go around.
I caught up with Liz to find out what it took to earn the nomination from her classmates, and the mark Public Speaking has left on her.
Talk to me a bit about your decision to take the class and your journey throughout the term.
So I took the class because I was told there was no final exam. I was just trying to balance out my course load and figure out how to do that with kids and going back to school because I was still really new to the process.
And then the process of learning how to write a speech and then how to execute it was actually far more interesting than I thought it'd be.
What did you think about being nominated, and then about winning?
I was actually very surprised. And then I was grateful and also ungrateful in that I was like "I don't have time to write another one of these and memorize it," but I thought, it's good practice.
Winning the award was a nice confidence booster. It was almost necessary at that stage. When I got the email that I won, it was at a really difficult stage in my life personally with my kids and what not and that was just like a nice moment in what was a really chaotic couple of months.
How'd you plan for the final speech?
One of the memorization techniques that was mentioned in my psychology class was the memory palace. And so I used that to memorize my last speech which was so helpful.
I memorized the speech walking through my house from room to room and each space in my house had a different component of my speech. So when I was giving my speech it was a lot easier because it had a flow to it … I feel it made the process far less nerve wracking.
Do you find you're more aware of speaking skills in others now?
I am more aware of my hand gestures when I'm talking, because when I started I looked like an aerobics instructor from 1980. Which is really appropriate being the size of my hair typically.
I went to the Tedx Chilliwack, and it was very interesting watching the different speakers because they work with coaches and some of them were so on point and I can tell [they've] really dialed this down. I was so impressed — things I probably wouldn't have noticed before … but now when you understand the number of things that need to go into that. And then the moments where they would forget you could see them stop and close their eyes and look for it in their mind … I know what that moment feels like.
Do you have any tips for the next round of public speaking students?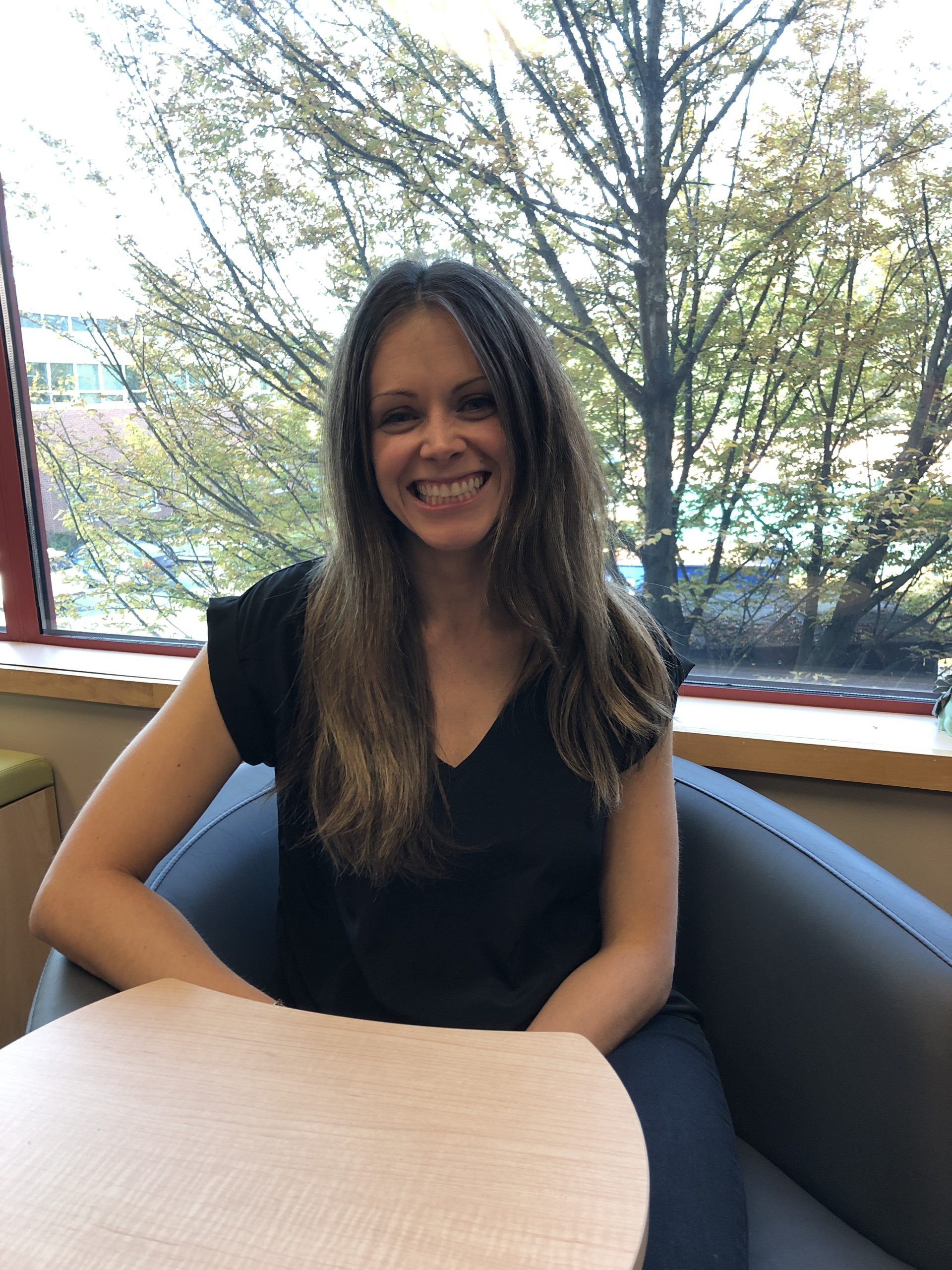 In terms of memorizing, the memory palace was key for me. And the other thing that I think helped was … I practiced in front of my video recorder … and then I would watch it. And then I would do it again and I would watch it. I would see where I stumbled or where I missed and then I would try to make those pieces more memorable.
And I would also practice in my car, anytime I was driving anywhere, it was repeat, repeat, repeat.
Looking toward the future, Liz dreams of opening a bed and breakfast one day and possibly combining that with her counselling focus into a retreat centre.
I actually just love making people's beds and cooking them breakfast and telling them about the community and all the cool fun things there are to do.