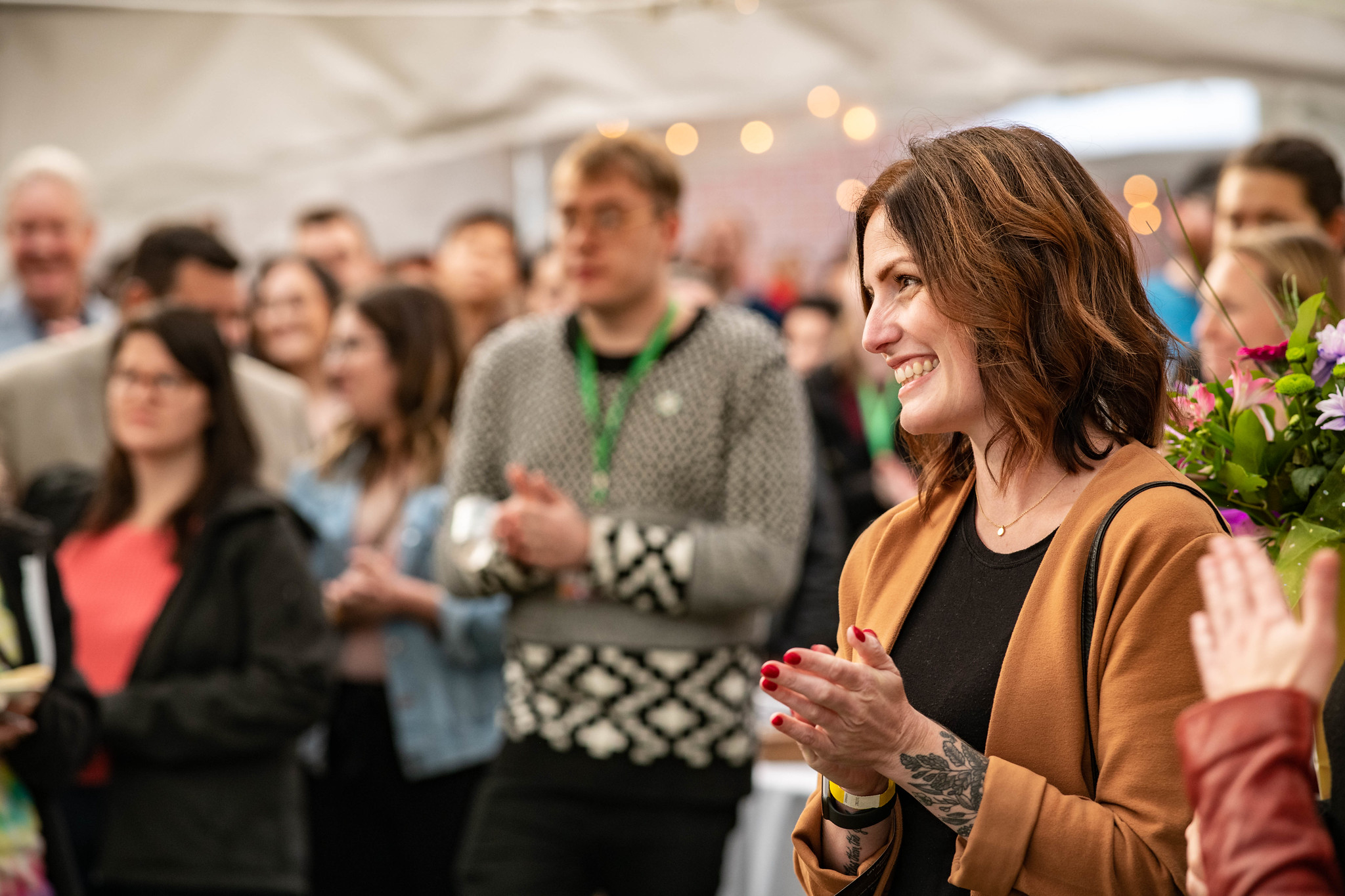 By Mai Anh Doan
Jennifer Browne gets things done FAST. There is no doubt about that when you are her co-worker and witness the way she organizes her tasks and wades through the myriad of administrative requests of an ever-growing department. She simply puts it down to being a mother three kids.
But of course, we know there's more to it.
What some of us don't know is that Jen is a published writer with six books under her belt. Outside of her current full-time job as the Communications Department Assistant, she's a professional writer, copy-editor, and event coordinator. Jen writes extensively about plant-based food, digestive health, and mental health.
Writing and publishing books to her is personal. It started with her personal interest in finding practical books to tackle everyday physical and psychological health issues. When she became frustrated and couldn't find what she was looking for, she decided to write what she felt was missing in the bookstore. She also creatively involves her children in her writing projects. She co-wrote her latest book, Understanding Teenage Anxiety, with her oldest son while having her younger son photograph another book.
"How do you do it?" I asked Jen about her finding time for writing.
"I believe that health is a very relatable issue. When I interviewed people for my books, I could feel it in the tone of their voice. How they were (just like me) concerned about their own wellbeing and wanting to find ways improve it. They empowered me; I wrote everywhere including during my kids' soccer games, ballet lessons, you name it. Anywhere I had five minutes of free time."
And that passion fuelled her writing ferociously.
After completing her first book, Happy Healthy Gut, in 2014, she was asked to write a follow-up cookbook (Vegetarian Comfort Foods). After that, she immediately started not one, but two books, at the same time. Baby Nosh and Medicinal Tea came out in 2016 as the results of this creative craze. She vowed to herself to never write two books simultaneously again—until 2019. Two of her latest books, The Anti-Anxiety Cookbook and Understanding Teenage Anxiety, were released in the same year she started a new job in the Department of Communications here at UFV.
Since joining the department in March 2019, Jen has been more focused on her full-time role here, but she still keeps writing in the back of her mind. "Working in this environment constantly reminds me of how important communicating with the audience is—just like writing. If you put your students or your readers in the center and try to understand what they need, you'll achieve leaps and bounds, for sure."
"Would your busy schedule mean that we might not see another book of yours for quite some time?", I attempted to fish information about her writing plan.
"I'm still learning a lot about this job, and I'm loving it, but I keep my creative juices alive too. I've been administratively coordinating the SiWC (Surrey International Writers' Conference) to help writers develop professionally for seven years now. Being surrounded by these motivated and inspiring people at these events, I can't help but think about my next book. I'd love to write some fiction next time around."
Well, fiction or non-fiction, we wish Jen the best a new year as a new semester has just started. We are thrilled to have another writer in the house (or department, to be correct) that shares the same philosophy with our other members—connecting with and focusing on people.