On Wednesday May 23rd, Communications student Natasha Knight was honoured along with a host of amazing student researchers at the 2019 Undergraduate Research Excellence Awards at the University of the Fraser Valley. Here is what Natasha had to say about the research she completed for her W19 CMNS 351 course [Professional Research Report Writing for the Workplace] with instructor Dr. Marcella LaFever.
My project topic stemmed from an underlying passion for health and fitness. Since health and fitness has become a popular trend in today's society, I decided to compare five health and fitness apps to see which apps best motivated its users and kept them actively engaged. I searched for the highest rated health and fitness apps through Google and the Apple Store. The final list included MyFitnessPal, Fooducate, Fitness point, Nike Training Club and 8fit Workouts & Meal Planner.
The report reinforced that not all fitness apps are operated the same and some do not motivate consumers as well as others. I was able to differentiate each app and determine which apps provided easy navigation techniques, provided useful information to the consumer, and used motivational features to keep the consumer engaged.
While none of the five apps were difficult to navigate and provided a variety of useful information, two were superior in providing motivational strategies. Both of these apps had social networking techniques. MyFitnessPal allowed you to add friends to motivate you along your journey and share your logs with them. Fooducate had a platform similar to Facebook in which users could post anything motivational such as progress photos, healthy recipes, and inspirational quotes, to name a few. Having these kinds of features in an app is something that will keep the consumer engaged and wanting to use it more and more. Not only do they get to learn about health and fitness, they get to connect with others who are going through similar journeys.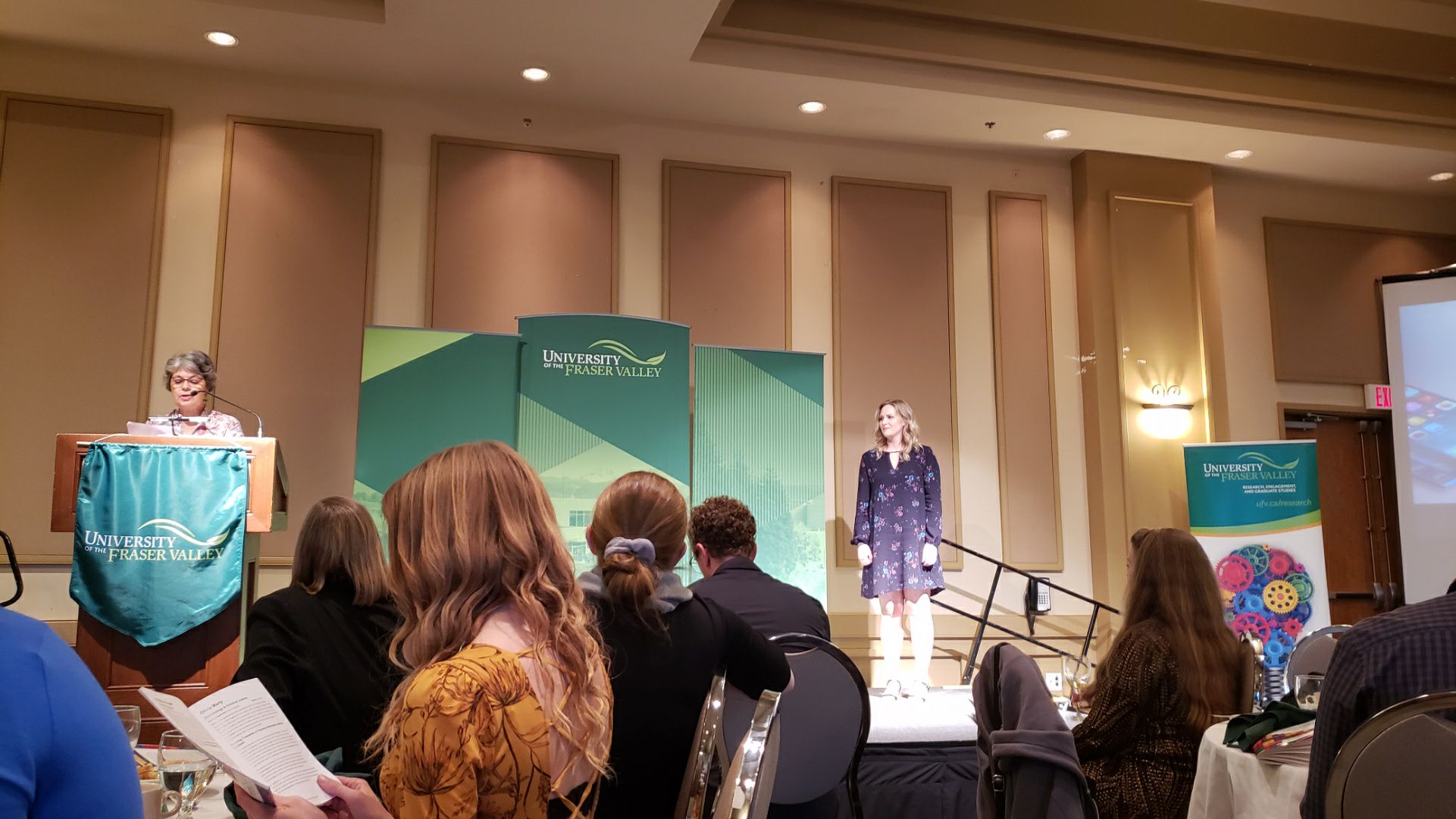 Engaging in this research project has allowed me to enhance my education in terms of gathering information in a variety of forms and taking a hands-on approach to research. This allowed me to gain more insight on the kinds of reports written in a business setting and has advanced my skills.
I am a third-year student in the Bachelor of General Studies Program minoring in Business and Communications. I have previously completed a Social Services Diploma and a Professional Communication Essentials associate certificate. I plan to apply this degree towards a project management or a human resources related position in my future career.