On June 2, we opened the doors to the CHASI Hub and invited friends and colleagues to reconnect and join us in celebrating our second anniversary!
Our guests were treated to the big screen debut of Fragments of History: Unearthing the stories and artefacts of Monashee internment camp. The documentary, revolving around the work of CHASI Faculty Associate Dr. Sarah Beaulieu, was created by CHASI Visual Projects Specialist Greg Laychak.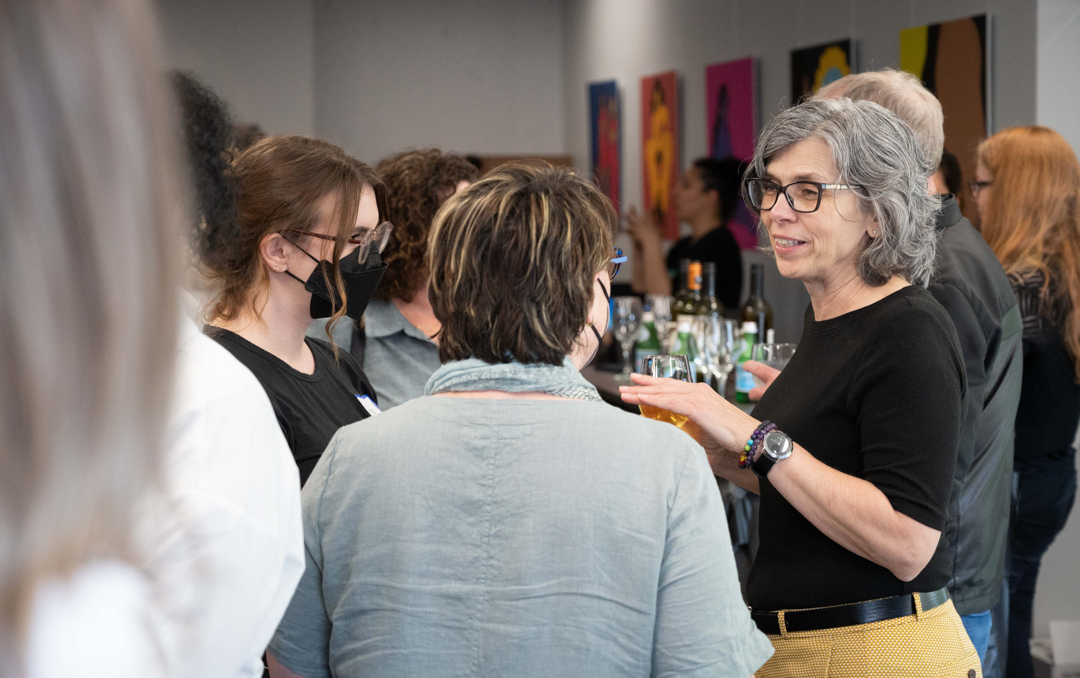 Speaking at the event, UFV's Associate Vice-President, Research, Engagement, and Graduates Studies Dr. Garry Fehr remarked "what I really like about CHASI, it meets needs and answers questions that are relevant to the community. And of course, my focus is students and Martha does an amazing job including students in research."
Following the documentary, we chatted about CHASI's many completed and current projects. With conversations over wine and cheese, we loved having a chance to reconnect with familiar faces we haven't seen in too long, and to meet others face-to-face for the first time.
The CHASI team thanks everyone who took the time to visit, chat, and share insights throughout the event. For those who were unable to attend, we invite you to check out all of CHASI's work and connect with us on our blog and our social media pages:
Facebook
Instagram
Twitter
LinkedIn