On Friday, May 27, Channeling Youth Voices, a year-long participatory research collaboration between CHASI researchers and Chilliwack youth, presented as part of a roundtable in the Community Engaged Research Initiative's HORIZONS conference at SFU, hosting a documentary screening and panel discussion on their work over the last year and a half.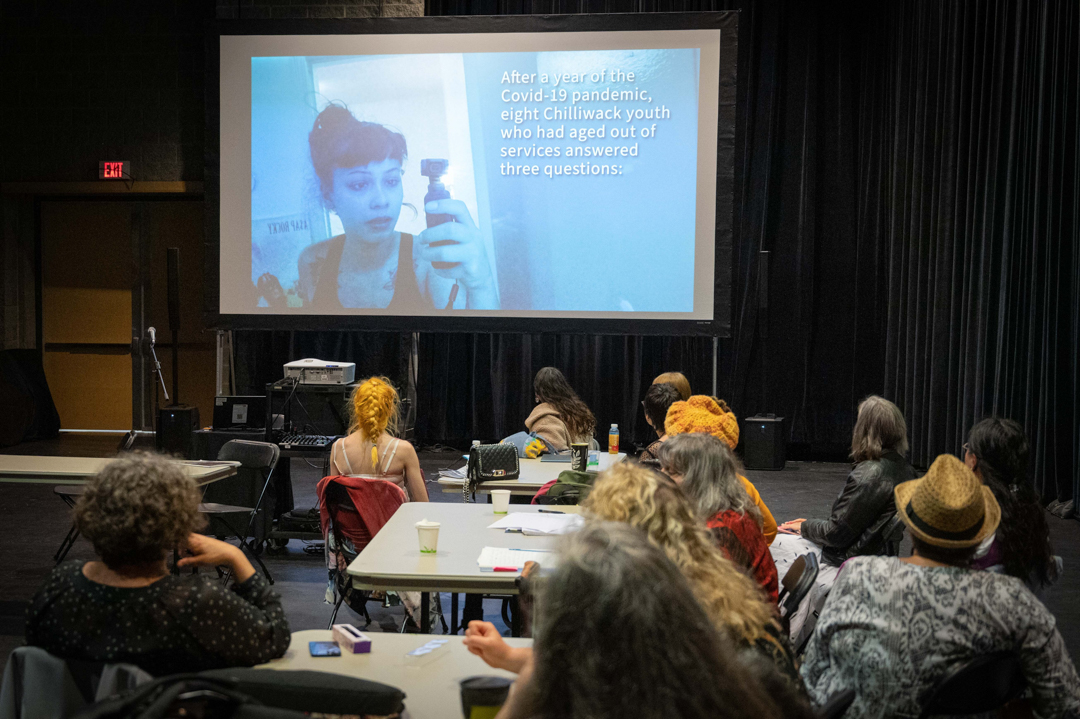 The panel consisted of CHASI researcher Marinel Kniseley, youth leads Ava Savage, Kelli Ovington, Summer Byrne, and Tatjana Raphael, and CHASI Visual Project Specialist Greg Laychak. They shared their reflections on the project with attendees at the sold-out conference, which focused on participatory models of knowledge generation, mobilization, and collective imagination. They also had the pleasure of sharing the roundtable session, titled "Creating Pathways for Seniors and Youth through CER," with a team of peer research associates and researchers from the Science and Technology for Aging Research Institute and the 411 Seniors Centre Society.
The Channeling Youth Voices project covers such topics as mental and/or physical health, transitioning out of government care, loss of a main support figure, impacts of incarceration, substance use, poverty, and homelessness. Research activities included interviews, community conversations, and a "reflection series" wherein youth used a variety of mediums to respond to the research questions and convey a sense of their daily lives. Video submissions from the reflection series formed the content of the documentary short.
This project was made possible through partnership with the Cyrus Centre and Chilliwack Building Youth Futures, with support from the Social Planning and Research Council of BC (SPARC BC), as well as the Tamarack Institute and the Government of Canada through the CBYF Community Innovation Fund.