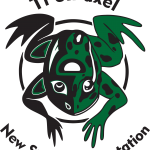 Following the success of Discover Your UFV (www.ufv.ca/dyu), an online program that informed all newly admitted students about registration, program-specific content, getting involved at UFV, and finding support, the Orientation team is launching our Fall Orientation programming. The purpose of this programming is to support both new and current students to find the information and resources they need for a successful transition to an online Fall semester at UFV.
We recognize that now more than ever, that in this institutional-scale project, collaboration across departments is essential for our success. So, we would like to invite you to contribute to our Fall Orientation programming initiatives: Smart Start Online Orientation, Online Invocation, and Welcome Weeks. These events are supported by the development of a brand new New Students website (www.ufv.ca/nso) and Orientations Events page (www.ufv.ca/current-students/new-students/orientation-events).
Let's work smarter, not harder, together! Keep reading to find out more about each initiative, and how you can get involved.
About Smart Start Online Orientation (August 2020)
The Orientation Team is developing an online orientation program for new and returning students called Smart Start Online. Offered through Blackboard, the asynchronous Smart Start program will provide students with a streamlined, all-in-one-place holistic orientation experience, with themed modules supporting the four domains identified in UFV's Orientation Strategic Plan.
The goal of this program is to set students up for success by learning how to navigate UFV culture, expectations, and support services, and to prepare them for an academic transition to online learning by highlighting key resources developed by various UFV groups and departments.
Key content areas are:
• UFV Culture & Community
• Campus Health & Safety
• Academic Conduct
• Academic Success & Proficiency
• Engagement Opportunities
• Health & Wellness
• Support Services (including academic, health & wellness, financial, technology & digital tools etc)
• Online Learning strategies, and where to find additional support or resources
This program will be officially released to students in mid-to-late August, 2020.
How you can support this project:
We recognize that the development of a student-wide orientation program is an institutional project. Many of you are already coming up with strategies to make sure your students are prepared for the Fall. We welcome you to reach out to provide your feedback or expertise, or to offer resources that will benefit this project so we can incorporate them into an easy-to-access holistic orientation program that will serve all students.
Please contact Maegan.Mckay@ufv.ca and Hillary.Rowe@ufv.ca to learn more.
–
–
https://www.ufv.ca/current-students/new-students/orientation-events/
08/28/2020