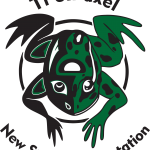 Connect with new & current students during Welcome Weeks 2020 (September 7 – 25, 2020)
Starting with a "live-to-tape" Invocation Ceremony, Welcome Weeks is a collaborative period of informational and social activities for new and returning students with programming starting in early September, and lasting about two weeks.
Similar to the Midway activities at Fall New Student Orientation (NSO) 2019, the Orientation Team hopes a variety of UFV groups will step forward to provide engaging and fun-filled online opportunities for connection and learning before and during students' first weeks at UFV. This will also allow students to get a taste of your Fall Programming and introduce them to your group or service to let them know what you do, and where to find you online this Fall.
How you can support this project:
Step 1: Take a look at our google sheets planning document called Welcome Weeks 2020: Get Involved! to view the learning outcomes for this program, and to sign up to host an activity, workshop, or event.
Step 2: Post your event description & join information on MyCampusLife by Mid-August. The Orientation Team will cross-post your event on the UFV Event Calendar as part of Welcome Weeks, which will also be advertised on the New Students Webpage.
For access to the Welcome Weeks planning spreadsheet, and assistance listing your event on MyCampusLife, please contact Sheila.McKay@ufv.ca.
We recognize that now more than ever, that in this institutional-scale project, collaboration across departments is essential for our success. So, the Orientation team is inviting YOU to contribute to our Fall Orientation programming initiatives. Let's work smarter, not harder, together!
These events are supported by the development of a brand new New Students website (www.ufv.ca/nso) and Orientations Events page (https://www.ufv.ca/current-students/new-students/orientation-events/).
–
–
https://docs.google.com/spreadsheets/d/1pcy7CU7wYXtoIsYgbQA91Nay5NCMSMdN20Q1sjUOlZw/edit#gid=877783450
For more information, contact Hillary Rowe at hillary.roew@ufv.ca
08/27/2020