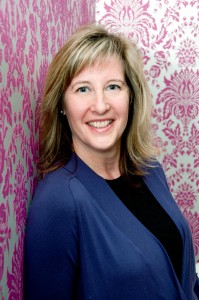 At the February meeting of the Professional Writers Association of Canada (Fraser Valley chapter) local freelance writer, Ronda Payne shared her top tips for pitching to magazines. Here are the top ten:
Start with what appeals. Ronda says that she's motivated to tell a good story. She keeps a copy of Roald Dahl's Charlie and the Chocolate Factory on her desk to remind her to stay inspired to create places where other people want to go.She suggests starting with stories that you like to write and then making a list of places where it makes sense to publish those stories. She recommends reading The Magazines Associations of BC and the Best of the Magazine Markets for Writers. What do you know a lot about? If you can think of a topic, then there will a magazine for it. For example, Canadian Thoroughbred, Food and Wine Trails, and The Southern Review.
Look for opportunities everywhere. Tell your family and friends that you are writing for a living, says Ronda. She sees every meeting as an opportunity for work. She told a story about how she has been joyfully writing for Country Life in BC for the last five years because of a chance encounter at a Chamber of Commerce event. Then, at a Pacific Agriculture Show event, she met the publishers of Modern Agriculture and started writing for them. Connect with other writers – get to know them. They might have work opportunities that suit your skills better than their own.
Do your research. Ronda advises writers to check online to see what the magazine is already publishing. What can you add? Look editors up online. Check out the Editor's blog for likes and dislikes. Look at back issues for the style. Show that you care. Writers that are consistently employed are thoughtful—and read the guidelines.
Respect deadlines. Magazines can be deadline driven so Ronda recommends working out what is feasible for you. Get your interviews done early so you aren't relying on other people to meet your deadlines.
Do it all. Magazines writers need to be able to talk to people to bring out a story, put together random facts in an interesting way, and take good pictures. Ronda emphasizes asking questions that help find a good story. The story may not be the one that someone wants to tell. But tell the truth, she says. Get to the truth. Why does this matter? Why should people care?
Ready, Set, Pitch! Ronda recommends going to the magazine's website and following the guidelines. And then following the guidelines. And then following the guidelines. She says that writers might need to pitch a Christmas story in Jan/Feb so it's important to learn the business. Be creative and honest. She also recommends building relationships so that pitching isn't such hard work. Formal pitches get you in the door, she says, but if you are still making formal pitches in six months it might be time to move on.
Draw the line on what you will and won't do. Ronda was passionate about writing for Modern Dog but they wanted her to do it for free. She tried to negotiate but they weren't interested. Will you write for a byline? How much do you need to survive as a professional writer? Most magazines don't pitch a rate but $25c/word is average (or $200 for 500 words).
Grow a thick skin and let it go. There will always be someone who doesn't like what you've written, Ronda says. Their feedback will help you improve as a writer, regardless. Be gracious when you are asked to make changes. If the editor says, "I like it better that way" then recognize that it's theirs to tweak.Consider, "What hill do you need to die on?" Do your best, then drink wine. Do your job, not the editors. Submit it and then don't sweat it. Don't read it again when it comes out.
Get the most out of it. Ronda says all freelance copywriters need to know about Access Copyright. They pay writers for things that they have written where they hold the rights. It's worth looking up, she says.
Watch for pitfalls but love your job. It's a flaky business, Ronda says. Sometimes stories don't run and there's no kill fee. It's tiring and deadline driven. Deadlines overlap and pay can be slow. Contracts and rights can be hard to negotiate. It'll take you away from other, longer projects like a book.But writing for magazines is incredibly rewarding. Creating feelings in readers and inspiring action. Magazine writers help change the world in small ways. It isn't for everyone but…
"… it's the writer's life for me," sings Ronda.