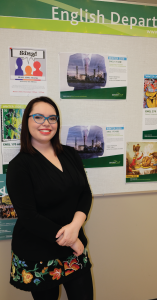 Taylor Breckles, an English Honours student at UFV, had a book chapter published in Explorations in Humor Studies: Humor Research Project on January 1, 2020 by Cambridge Scholars Publishing.
"The book is a general collection of essays that deal with various elements of humour in language," said Breckles.
The overall idea for the book came after she attended a humour in language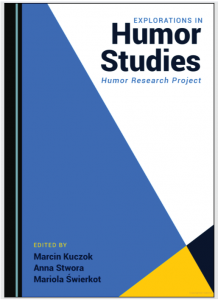 conference in Poland. Cambridge Scholars Publishing was impressed by the idea and asked the group of submitters to pull together a volume.
Breckles' book chapter focuses on the sociolinguistic analysis of comedy in Disney's movie Mulan.
"I looked at Mushu from Mulan and his use of humour. I categorized the kind of humour he uses and how it relates and kind of expands upon the overall premise of the story," said Breckles.
According to Breckles, the sidekick Mushu uses humour to reinforce morality to its primary audience, children.
Breckles was also the book's Language Editor.
"I have a reputation for being good with editing. As a TA [English Teaching Assistant], I was known as the hardest marker," said Breckles.
She credits her recent success to networking.
"My biggest recommendation for anybody pursuing academics would be to befriend your professors. Without my two mentors, Michelle La Flamme [UFV Associate English Professor] and Nadeane Trowse [UFV Assistant English Professor], I would not be anywhere near where I am right now. It was through their guidance and mentorship that I was able to have so many opportunities open up to me. For example, Michelle was the reason why I went to Poland," said Breckles.
She also credits the skills she acquired from the Bachelor of Arts and English Honours programs.
"Having to turn in a lot of research papers has allowed me to become able to self edit, and self editing is the hardest part. You can edit other people's papers relatively easily but it's very hard to do your own. I would also recommend anyone to take the [English Honours] program because that is where you can specialize, as long as you find a mentor that can support you," said Breckles.
Breckles currently works as a Scheduling Assistant in UFV's Office of the Registrar. She has recently been accepted to an English Graduate program. Breckles' ultimate goal is to receive her Doctor of Philosophy in English and become an editor.
To read the Explorations in Humor Studies: Humor Research project, visit this link.
To learn more about Taylor Breckles, you can follow her on:
---
May 2020 Updates:
Taylor has completed her course work and has almost officially graduated.
Taylor is now working full-time at UFV's OREG office where she helps with scheduling.
Taylor is currently isolating at home, which has given her time to read for fun.
Taylor is proofreading another book, set to be published this year.