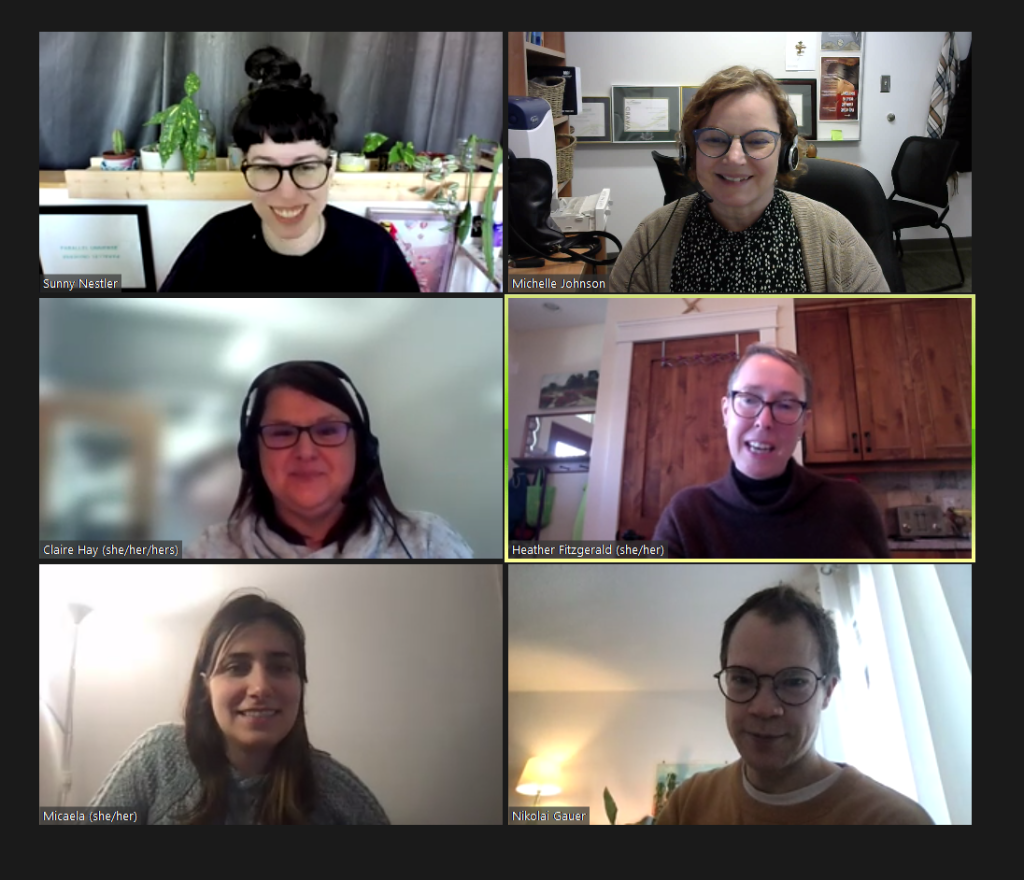 Facilitator Development Workshop recap
Written by Claire Hay
Michelle Johnson and myself recently had the pleasure of delivering a Facilitation Development Workshop (FDW) for colleagues from the Teaching and Learning Centre at Emily Carr University of Art and Design.  Offered in a hybrid format with a mix of online and in-person sessions, the intensive, peer-based workshop provided participants with opportunities to hone their teaching and facilitation skills.  In an FDW, participants deliver 3, 10-minute mini-lessons and facilitate 3, 20-minute facilitation sessions.  In this workshop we learned about tapering in running, breathing exercises for voice projection, hummingbirds, creating pressed plants, expressive art, and other interesting topics through mini lessons. In facilitation sessions, participants worked on strategies for garnering effective feedback on instructional strategies that benefit the instructor's professional growth using written, verbal and recorded feedback.
The FDW is the second level in the Instructional Skills Workshop (ISW) program.  The ISW is geared towards developing and growing your teaching practice as instructors.  The goal of the FDW is to train new facilitators who can then deliver the ISW to participants in their organization.  Here at UFV we have a group of facilitators and trainers who offer ISW and FDW opportunities.
If you are interested in participating in an ISW or FDW please reach out to: tlcevents@ufv.ca.