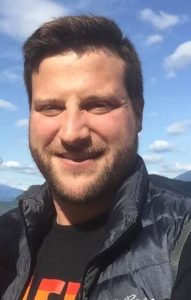 This summer consisted of a lot of new challenges for me (and most people I presume); living through a pandemic has not been easy, despite my own intersecting privileges, such as having a roof over my head and job security, to name a couple. One challenge, what I would later see as an opportunity, was teaching my first semester completely online. While I have taught for nearly 15 years, it wasn't until 2018 when I taught my first online course, and the thought of teaching the equivalence of three classes online while living through a pandemic was daunting. On top of all of this, one of the courses I was teaching was a new course for me that I had to plan from scratch, entitled "Pandemics and Disasters." Timely? You bet. Daunting? Oh yeah. Nevertheless, I was up for the challenge and was actually really excited to be teaching such a relevant topic during such a challenging time.
Designing and teaching a course during a pandemic about a pandemic was no easy task. I wanted to ensure the course provided an opportunity for students to think about pandemics and disasters in nuanced and sociological (I am a sociologist after all) ways. I also wanted to ensure that I facilitated student learning in a way that reflected the challenges of being a student during a pandemic.
But I discovered I didn't have to figure it all out on my own. It began with a simple email to askTLC@ufv.ca. AskTLC is a service offered to faculty at UFV that allows them to connect with Teaching and Learning Centre staff and is geared towards helping faculty with a variety of different aspects of their teaching. Leading up to and throughout the summer semester (and even now into the fall), I contacted the Teaching and Learning Centre numerous – and I mean numerous – times to help me in my COVID-19 "pivot" online. Sometimes the help was for more technical issues, such as how to move an exam onto Blackboard, but other discussions/collaborations were geared towards more complex issues, such as how best to design an online exam to facilitate academic integrity or to explore different strategies and techniques for running an effective online forum discussion. For example, when it came to developing the final take-home exam for my pandemics and disasters course, my goal was to make this assignment meaningful to students while designing it in the most inclusive way possible. I also had the lofty goal of trying to make the assignment "fun." Yes, a final exam that had the potential of being fun while also giving students the opportunity to demonstrate their learning throughout the semester. With the help of Claire Hay, Teaching and Learning Centre staff member and seasoned instructor in her own right, we were able to put together a "cool," "creative," and "interesting" final exam (at least according to some student feedback I received) that I feel was successful in achieving its intent.
AskTLC…Thank you! I felt extremely supported this Summer and now into the Fall and commend the innovative services you provide. As we shift back to face-to-face learning hopefully in the near future, I look forward to continuing to collaborate with the Teaching and Learning Centre.
Dr. Michael K. Corman, Ph.D.
Assistant Professor, Sociology
Social, Cultural, & Media Studies
Centre for Education and Research on Aging (CERA)
The University of the Fraser Valley