The Department of Agriculture Technology took part in the 3-day Pacific Agriculture Show held at the Tradex Exhibition Centre in Abbotsford from January 26-28, 2023. This premier event is the largest and most important agriculture exhibition in the province. BC's agriculture industry is unique in its diversity and the Show attracts an attendance from all the livestock and horticulture sectors.
Dr. Renee Prasad presented with Dr. Wim van Herk, from Agriculture and Agri-Food Canada (AAFC), about their cabbage root maggot (funding by the Canadian Agriculture Partnership) during the Field Vegetable Session. This project has provided research opportunities over the past four summers for UFV Agriculture students. She also presented with Alexis Arthur, from Pacific Forage, about the history of silage corn testing in the Fraser Valley and shared results of the 2022 trials run by Prasad on behalf of the Pacific Field Corn Association during the Dairy Lunch and Learn. This project provided an opportunity for AGRI 203 to observe replicated field plots and help with harvest and data collection. The results of this work can be found here: https://farmwest.com/2022-corn-silage-hybrid-trials/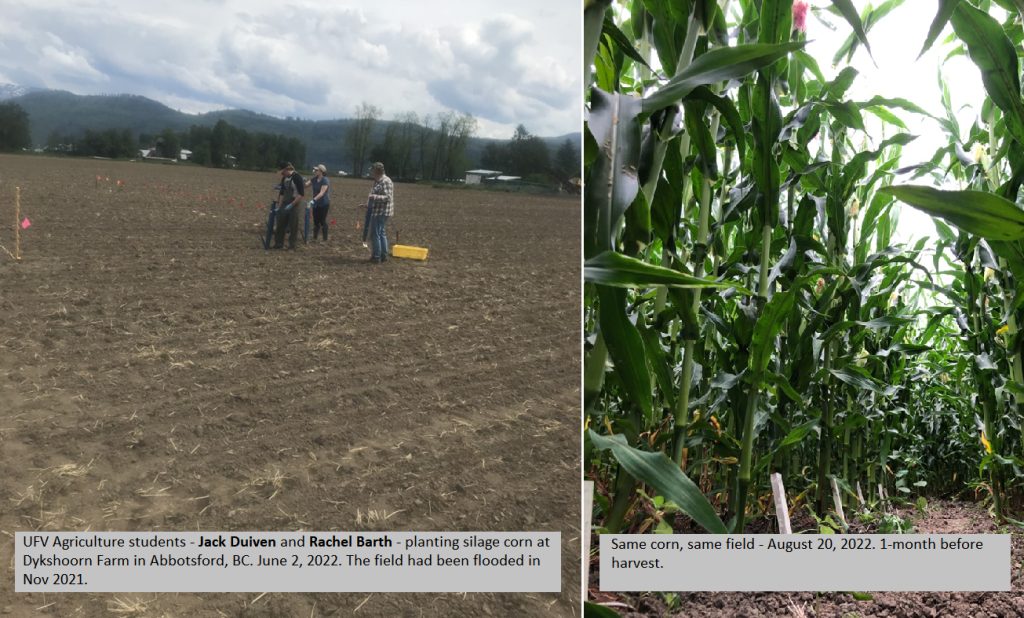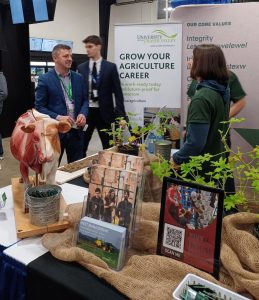 Francis Drouin, Parliamentary Secretary to the Minister of Agriculture and Agri-Food visited their booth to speak with their students.
During the Pacific Agriculture Show, our Ag students volunteered as door hosts for the talks. This provides much needed help for the Short Course organizers but also enables our students to listen to talks about applied agriculture research and development. This is a partnership between the Agriculture department and the Lower Mainland Horticultural Improvement Association that has been running for the past 15 years.
Need more information about UFV Agriculture programs? Email us at agriculture@ufv.ca