Thank you to the 80+ students, faculty and staff who came out for our 15th Annual Science Social held September 29th on patio. We were excited to see everyone back in person enjoying some pizza … lots of pizza and prizes … lots of prizes and squashes while checking out the STEM Clubs and Associations. Our emcee for the evening was our Associate Dean, Ian Affleck. UFV President Joanne MacLean and UFV Provost James Mandigo even stopped by to visit.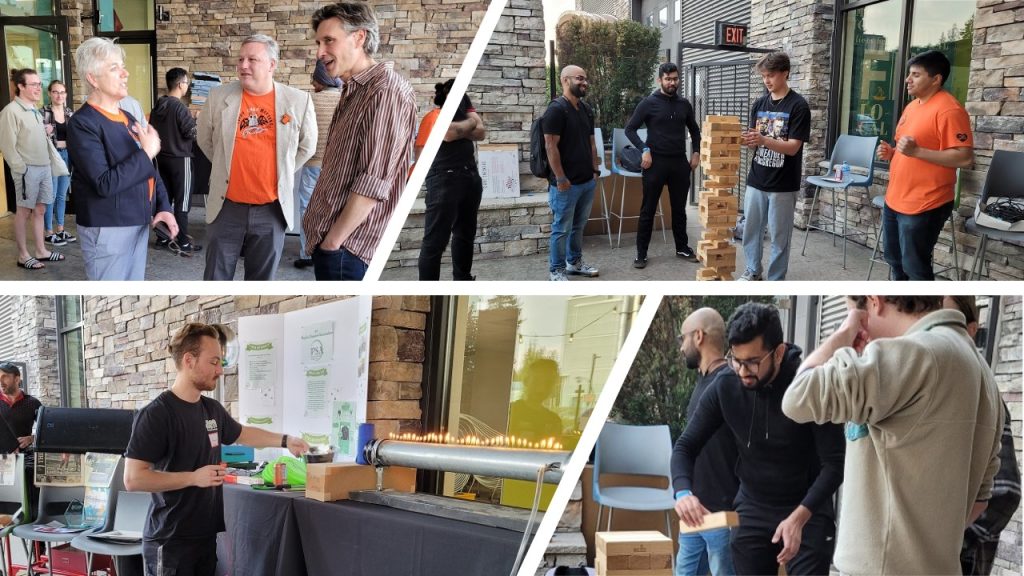 Special thanks to the following student groups who were on hand to answer questions and hopefully sign on a few new members.
ASA: Agriculture Student Association
PMSA: Pre-Med Student Association
PDSA: Pre-Dental Student Association
PSA: Physics Student Association
BCSA: Biology and Chemistry Student Association
SLUECSA: School of Land Use and Environmental Change Student Association
UFVWEST: Women in Engineering, Science, and Technology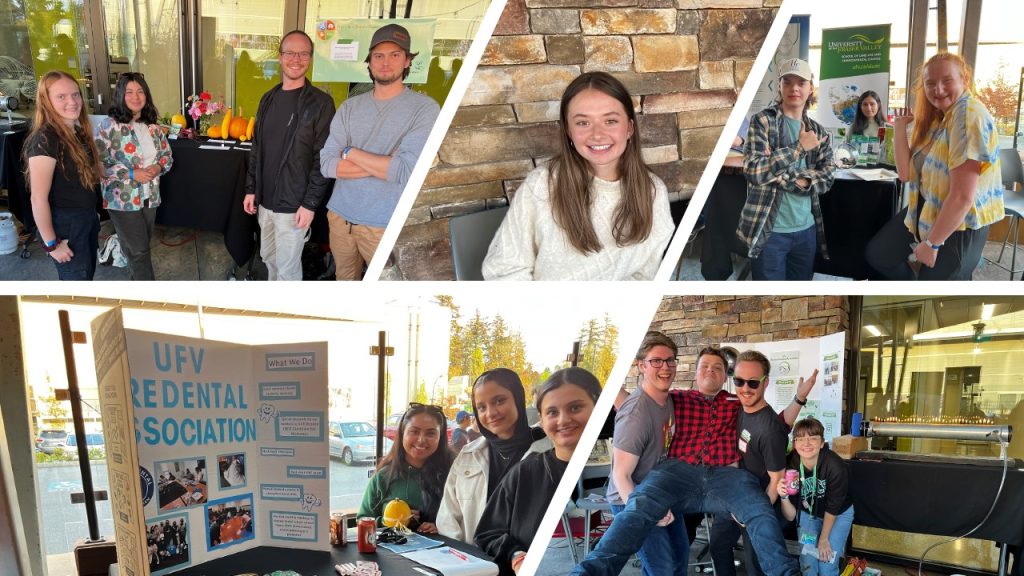 Cheryl Van Nes from Campus Rec brought her life-size Jenga and chess set; Deanna Devitt and Jason Li from the Centre for Experiential and Career Education were on hand to answer those burning questions about coop and careers; Jennifer Martel and her her team from Sustainable UFV were there to share information on Sustainability at UFV and how everyone can get involved; Nicky Kang and Harman Rathore from RBC welcomed the students with snacks and smiling faces; and Aaron Levy from CIVL Radio brought his beats and supplied the music for the evening!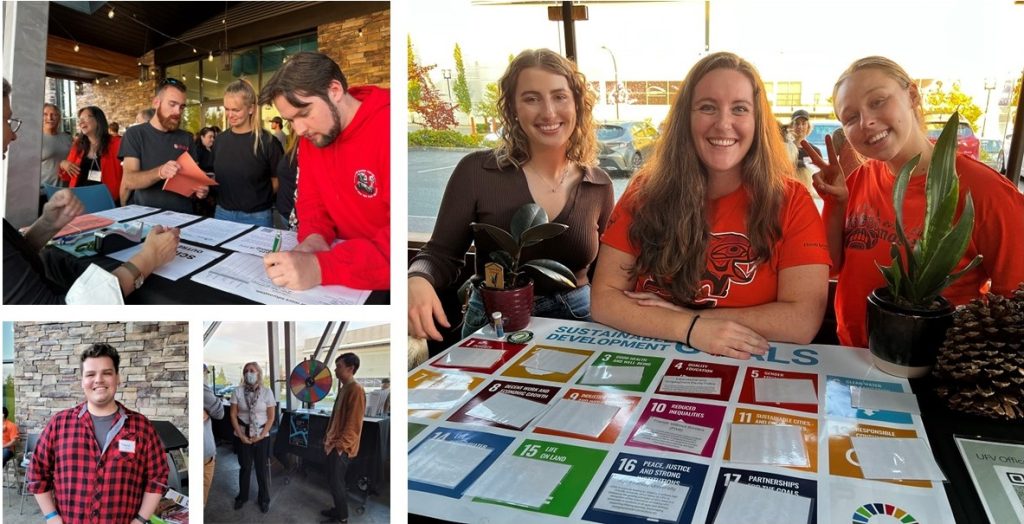 Prizes were graciously donated by the Departments of Biology, Chemistry, Math & Stats, Agriculture Technology, SLUEC, Science Dean's Office, Advising and Campus Recreation. Ian's prize assistants were none other than Lucy Lee, Science Dean and Rilla Apostolakis, Science Advisor.
A huge thank you to the Science Social Committee – Caroline Majeau and Janice Nagtegaal from the Faculty of Science Dean's office; and Rilla Apostolakis and Karen Cooper from Science Advising for organizing this yearly event.
See you all again on the patio next year!