Welcome back! Today was day 5 of LIYSF! Today started off with a lecture demonstration by Steve McKechnie, a structural engineer and director at ARUP, a highly advanced engineering company here in the UK. He taught us about some of the fundamentals of engineering and showed us some of the amazing projects he has worked on, including terminal 5 at the Heathrow Airport and an incredible cathedral in Barcelona.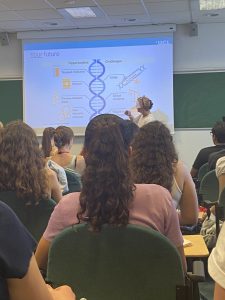 After the lecture, Annabelle and I grabbed lunch with some of our new friends before heading off for our first specialist lecture afternoon. My lecturer of choice was Dr. Emma Morris, a physician scientist here at UCL. Dr. Morris' work looks at the capabilities of gene editing and gene therapy for the treatment of genetic, immunological diseases. Specifically, she looks at stem cells in the bone marrow and whether or not they may be able to provide treatment to those born with immune diseases such as SCID (severe combined immuno-deficiency). Dr. Morris' lecture was entertaining and inspiring. I particularly loved her emphasis on the ability of women to have a family while also having a fulfilling and meaningful career. I am very excited to see the implications of her work, and what it may mean for the future of healthcare. 
Over 70 projects were presented at Saturday's student poster session. There were so many amazing ideas and experiments in one room. Of those that presented, the top ten projects were selected to give a talk in front of the entire forum at the annual science communication showcase. I was lucky enough to be selected this year, so, after my lecture demonstration, I headed to a training session with the other student presenters. Dr. Mayur Bonkile gave us a brief training on the importance of science communication and helped us prepare our talks. We then headed to the Royal Geographical Society for a dress rehearsal before the talks began.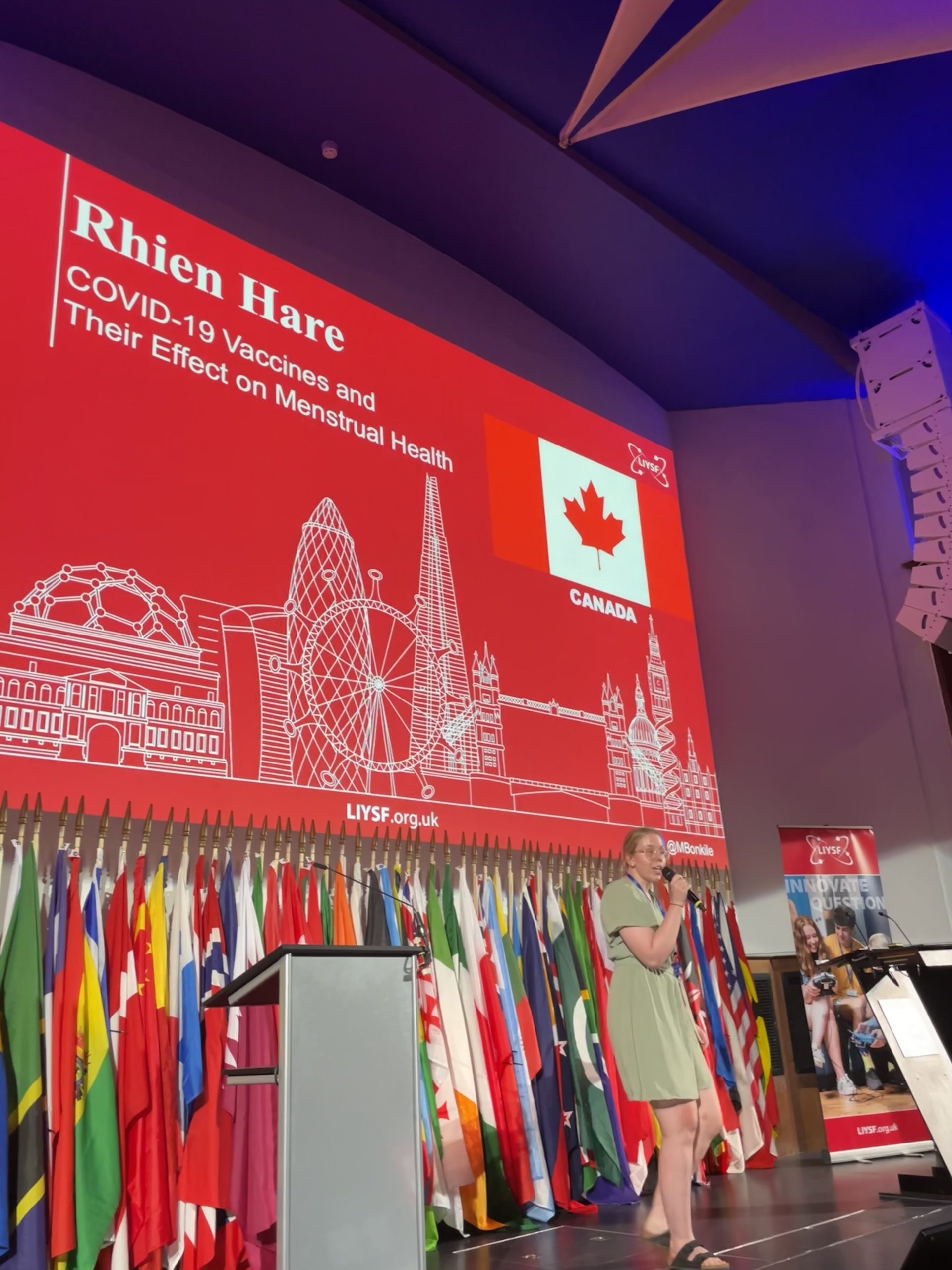 I went first in the sequence of 10 presentations. This was easily one of the most terrifying moments of my adult life, but was absolutely unforgettable. The ability to share my research with a room full of international scientists, is a  memory I will forever cherish and feel lucky to have experienced. After the rest of the amazing presentations, Annabelle, our friends, and I enjoyed a drink and conversation on the outdoor patio of our residence to celebrate! 
Day 5 was definitely my most exciting day yet! Stay tuned for what day 6 has in store! 
-Rhien