The Agriculture Technology Department was thrilled to host the 4-H Food for Thought group last month. Thirty-five delegates from ages 14-15 years of age, rotated through different activities at our facility. They toured the pollinator garden, propagation area, learned about body condition scoring of goats and about the halal meat market.
Special thanks to Dr. Renee Prasad, Department Head; Drs. Tadhg O'Leary and Javad Hadian; Program Technician Angela Oscienny; and Michelle Morier, Department Assistant for pulling it all together.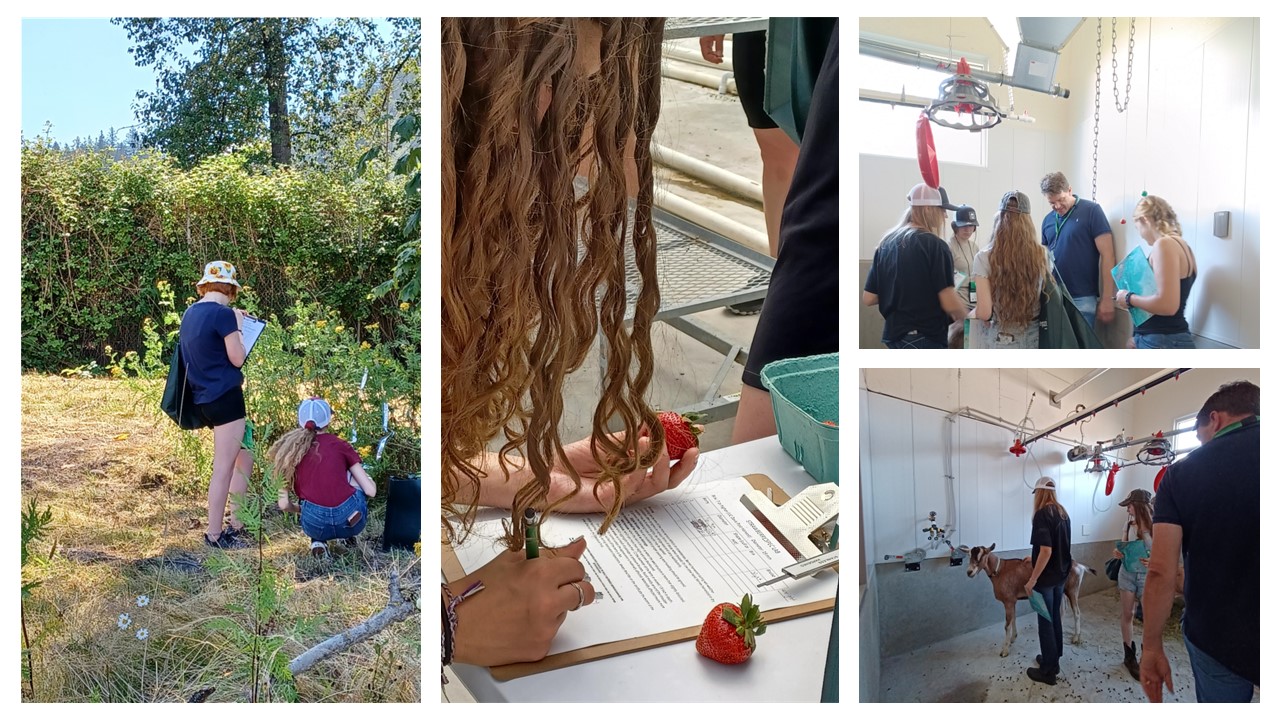 The Food for Thought program gives 4-H members from BC the opportunity to discover BC agriculture.