On Saturday, April 9th Dr. Ian Affleck, Associate Professor of the Faculty of Science at UFV and Regional Coordinator of the Fraser Valley Regional Science Fair, emceed the 29th Annual Fraser Valley Regional Science Fair Awards Ceremony. Dr. James Mandigo, UFV Provost and Vice-President Academic, officially welcomed everyone to UFV and congratulated all of the winners.
Over 50 awards that were graciously donated by regional and provincial sponsors were handed out. Students from across the Fraser Valley region including Hope, Chilliwack, Abbotsford, Mission, Maple Ridge, and Langley came together to compete for prizes and a chance to represent our region alongside Team BC at the Canada Wide Science Fair to be held virtually from Fredericton, New Brunswick in May.
The Grand Prize of the NSERC Young Innovator award was the Team of Zining Yu and Akira Yoshiyama from Meadowridge Secondary School in Maple Ridge for their project "On the Generative Design of Airfoils". They will advance to the Canada Wide Science Fair and compete with other top young scientists from across Canada for nearly $1 million in awards, prizes and scholarships.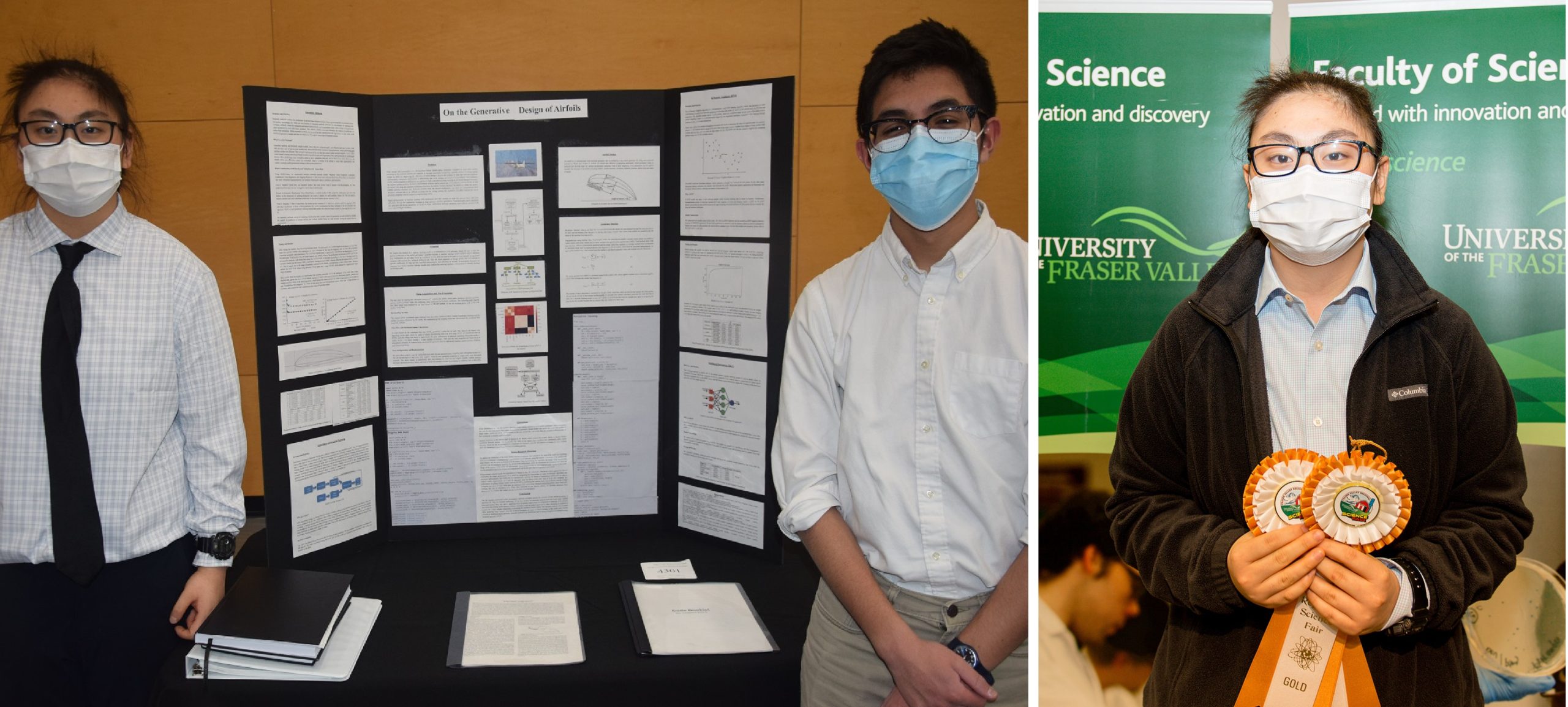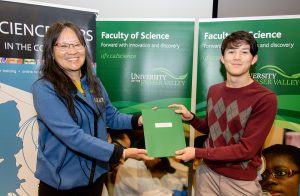 Dr. Lucy Lee, Dean of the Faculty of Science awarded the UFV Scholarship to Caio de Figueiroa from W J Mouat Secondary School in Abbotsford for his project "To pee or not to pee?".
Grade 4 student from Dasmesh Punjabi School, Abbotsford – Armaan Heer was awarded the Science World Class Trip for his project "The Pepper Experiment: Surface Tension".
View photos of all of the Science Fair participants and their projects
See the complete list of winners at the 2022 Fraser Valley Regional Science Fair.
Awards Day began with our 3rd Annual Science Fair Open House. In addition to the participants, their friends and families were invited to tour our science labs and take part in demonstrations hosted by some of our amazing UFV faculty and students.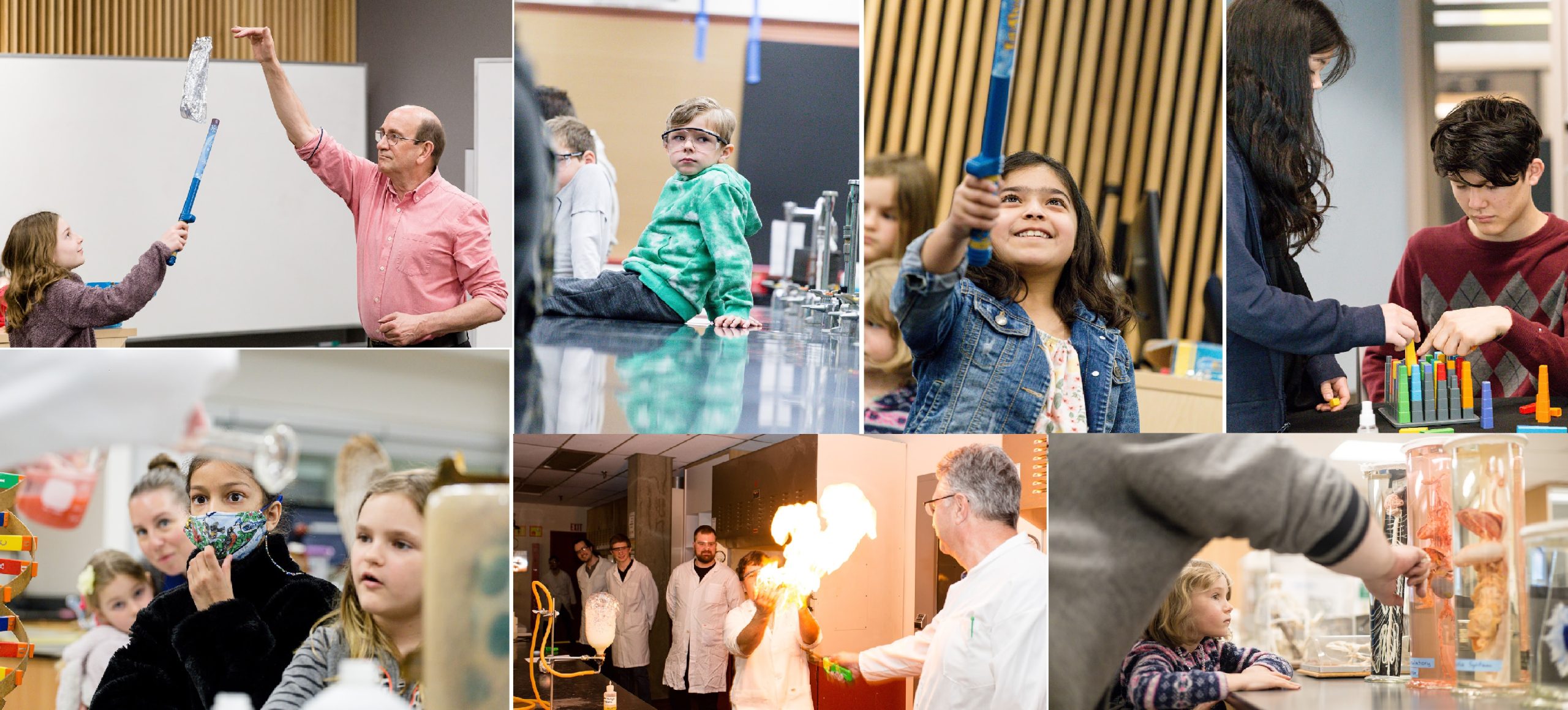 Science Rocks!, Super Science Club, Math Mania, and the School of Land Use and Environmental Change (SLUEC) offered spectacular hands on activities for everyone.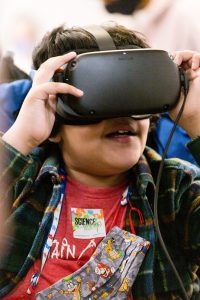 Dr. Stefania Pizzirani from SLUEC brought Virtual Reality to the event! Participants were able to visit outer space, jump to New York's Central Park and then off to Switzerland without leaving the chair.
We would like to thank all of our sponsors for making this year's event possible. Thank you to all of our volunteers and judges. Special thanks to our Awards Day photographer Ryan Wagner from Good Side Photo for his amazing photographs!
To view all of the photos from the Open House and the Awards Day, please visit: https://goodsidephoto.passgallery.com/-ufv/gallery
Hope to see you all again next year!