On February 18, Dr. Olav Lian and Carolyn Atkins from the School of Land Use and Environmental Change took their GEOG 402 (Quaternary Geology & Geomorphology) class headed out on a 3-day field trip to southern Vancouver Island. Students spent time listening to presentations by local geoscientists and visiting key exposures in the field where sediments and organic plant remains have been used together, over the last few decades, to unravel long-term environmental change to the physical environment, spanning the last approx. 125,000 years.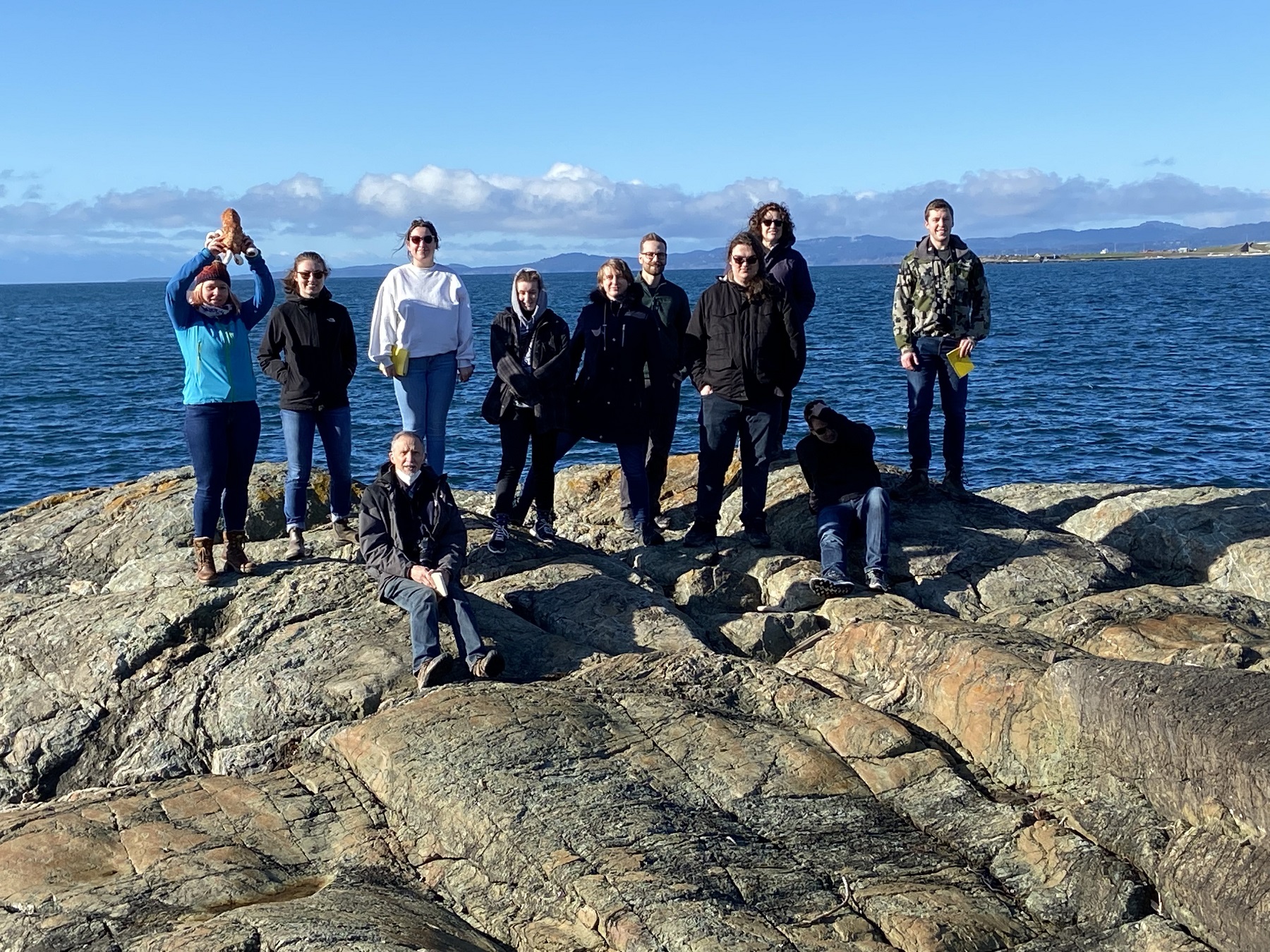 Lecture given by scientists from the BC Geological Survey (BCGS) which is part of the provincial government's Ministry of Energy, Mines and Low Carbon Innovation. Their lecture was on the role of the BCGS in economic mineral exploration, employment opportunities for students, and the use of sophisticated drones in imaging and mapping the landscape. Another colleague, an archaeologist, gave students a long presentation on the use of geological and palaeoecological data to re-construct a landscape in northern Vancouver Island that may have served as a refugium for plants and animals, and perhaps First Peoples migrating south, during the last ice age.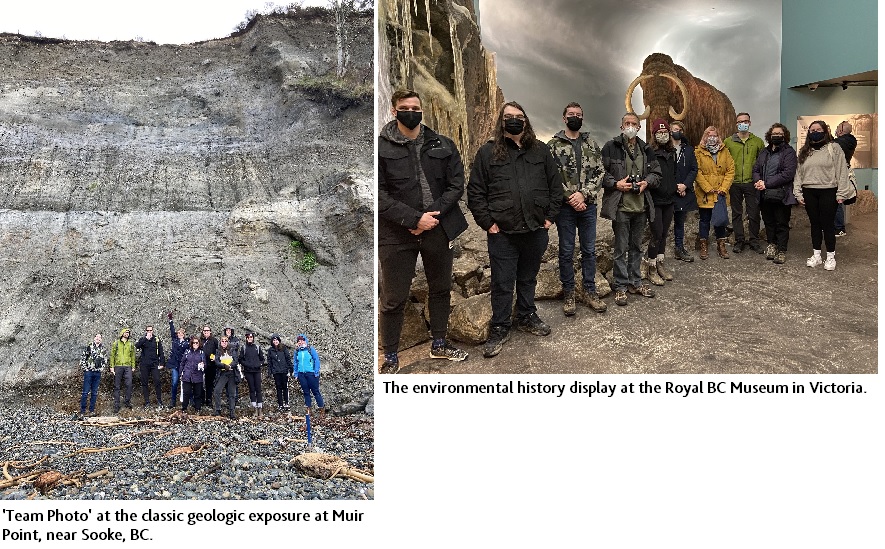 ---
Olav and Carolyn followed up with a two-day field trip with their GEOG 202: Geomorphology class earlier this month where they visited the southern interior. Other than a few delays on the highways due to the atmospheric river disaster in November the trip was a huge success.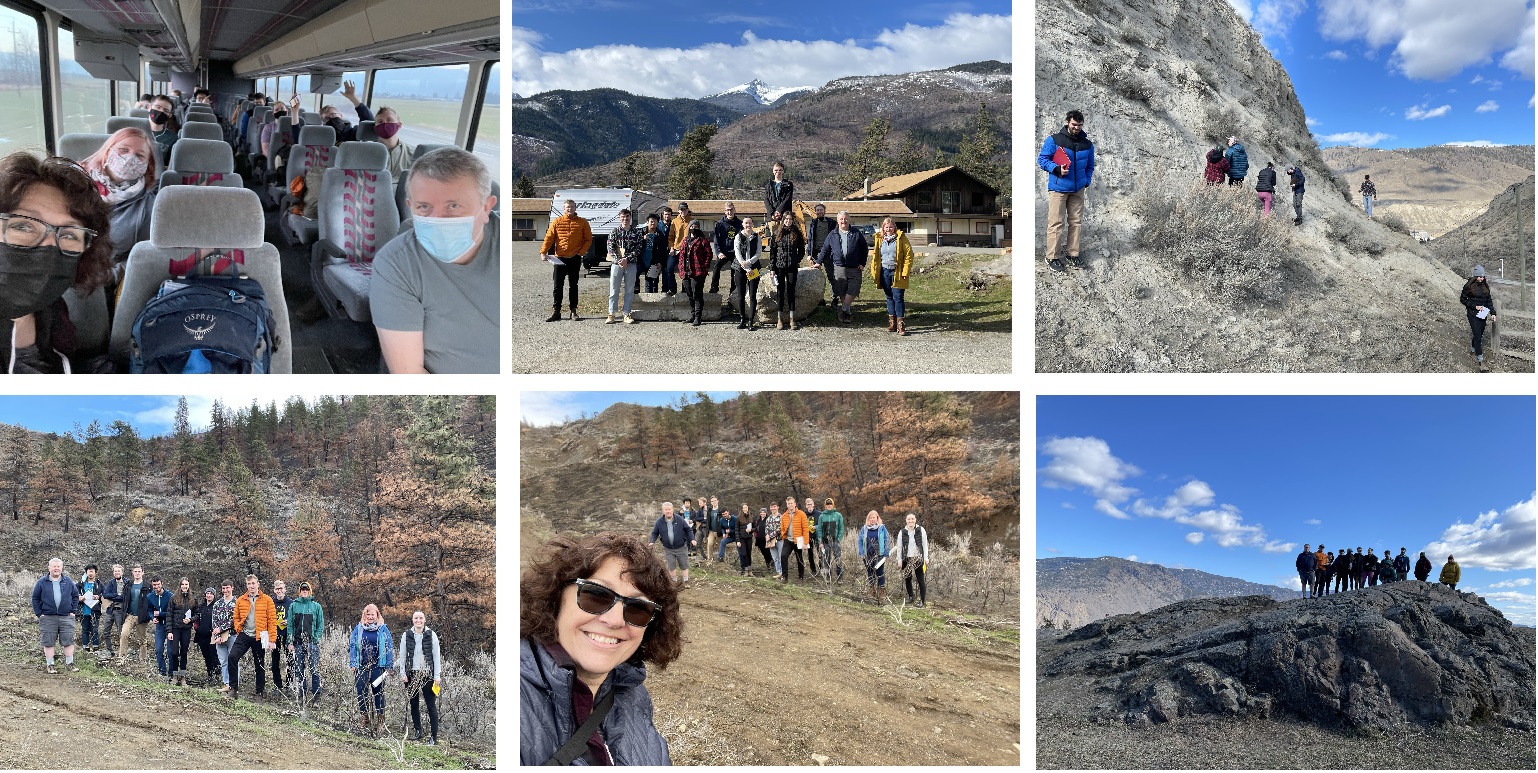 ---
Earlier this month, Dr. Talha Qadri, SLUEC Instructor, arranged a field/study trip to the Great Blue Heron Reserves for his ENV 200: Bioregional Communities class this month.