We have learned throughout this pandemic that we must pivot quickly to overcome challenges caused by the virus. Since UFV transitioned all of their classes to remote from January 10-23 it affected our Science Rocks! Days camps. After much discussion we made the decision to adjust the entire winter schedule to hopefully help us weather the storm. Campers who had already registered for our original dates have been given the opportunity for a full refund or transfer to another upcoming camp at no charge. We also opened up the age range for the older campers from 12-13 to 11-13 years of age.
Check out our camps for this semester!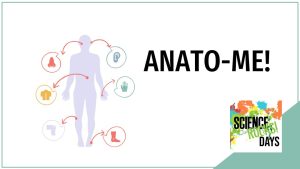 Anato-Me! | Ages 11-13 (Grade 6-8)
February 5, 2022 | Chilliwack Campus

Discover the inner workings of the human body in this day-long themed camp! Explore the function of digestive enzymes, play with a model of a human heart, and even build a robot replica of your own hand! During this camp you'll explore biology, chemistry, and physics within the human body! REGISTER for Anato-Me!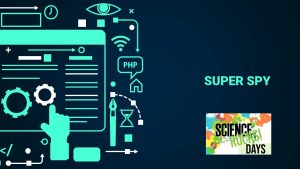 Super Spy! | Ages 11-13 (Grade 6-8)
February 12, 2022 | Abbotsford Camps
Have you ever wanted to be an international super spy? This camp is for you! Learn spy secrets like fingerprinting, create a code to crack the system, encode and decode secret ciphers, and even learn how to isolate DNA! This camp is full of science activities that include chemistry, math, and biology! REGISTER for Super Spy!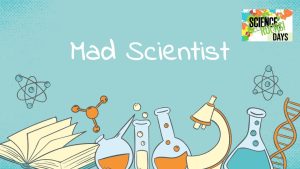 Mad Scientist! | Ages 9-11 (Grade 4-6)
March 13, 2022 | Chilliwack Campus
Discover what makes a mad scientist with this jam packed STEAM day! Activities include creating a density tower, playing music using a water xylophone, and even coding your very own dance move! Get ready for all things science including physics, math, chemistry, biology, and computer programming. REGISTER for Mad Scientist!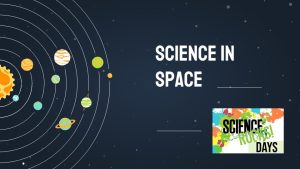 Science in Space! | Ages 9-11 (Grade 4-6)
April 2, 2022 | Abbotsford Campus
Explore all the fun and excitement space has to offer right here on Earth with our "Science in Space" camp. Learn all about gravity and why things fall, the possibility of life in space, create a replica of the phases of the Moon, and even make your own spectroscope! This camp is jam-packed with all things physics, chemistry, math, and biology; it's out of this world! REGISTER for Science in Space!
If you have any questions please visit our website or email us at sciencerocks@ufv.ca.