Kick start your year at our 13th Annual Science Social … ly distant event 2020 style!
Each year the Faculty of Science has invited all new and returning science students to come out for an evening of fun to visit with classmates, science faculty and staff while getting information on the science related student groups here at UFV. This year we had to get creative so decided to go online and make it a full week of fun.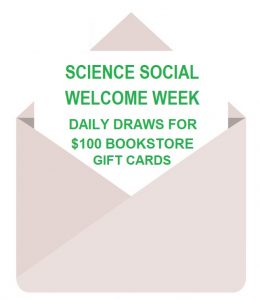 Each day we will be featuring 1-2 of the student groups AND drawing for $100 gift cards to the UFV Bookstore!
WHEN: October 5 – 9, 2020

The prize draws are open to all UFV students who are currently taking one or more science courses. Each day there will be questions asked, you only need to answer one in the comment section at the bottom of the daily blog post and include your student number to enter (comments will be posted but student numbers will be removed prior to your comment going live). Your name will then be entered into the draw for that day. Be sure to come back each day that week. You can continue to comment as much as you wish but can only win once. The winner(s) of the day will be randomly drawn from all eligible entrants received that day. The prizes will be mailed to the winners' address UFV has on file.
Good luck!
If you have any questions about this event, please contact Caroline.Majeau@ufv.ca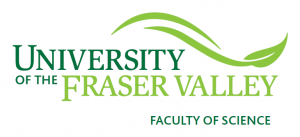 The following student groups will be featured:
BCSA – Biology and Chemistry Student Association
PMSA – Pre-Med Student Association
HMC – Health and Medicine Club
WEST – Women in Engineering, Science & Technology
SLUECSA – School of Land Use and Environmental Change Student Association
MSA – Mathematics Student Association
PSA – Physics Student Association
CSA – Computing Student Association
WPC – Wildlife Protection Club