A group of UFV Faculty Researchers took to the stage one after the other, in rapid succession, for two minutes each to speak about the exciting findings and implications of their research at the Faculty Micro-lectures event held on February 26. The Faculty of Science was thrilled to have a few of our faculty members take part in this event.
Dr. Pedro Montoya-Pelaez, Chemistry Professor "Synthesis of Sulforaphene and derivatives"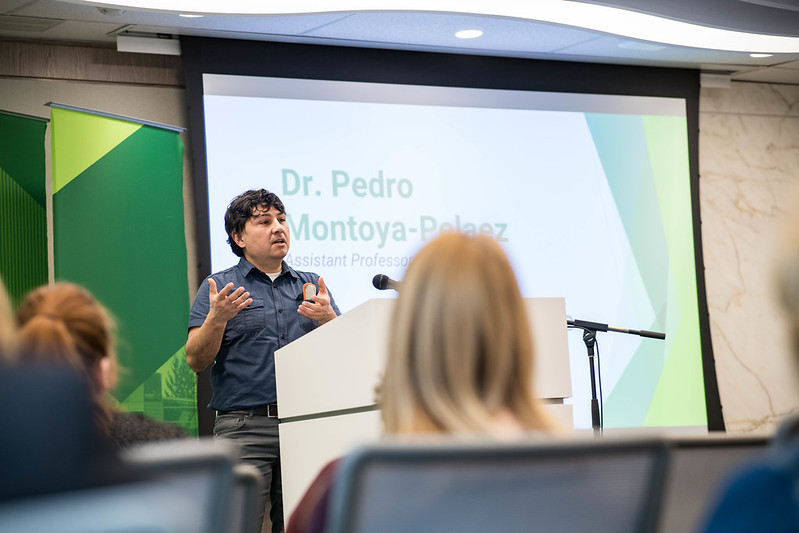 Dr. Golfam Ghafourifar, Chemistry Professor "Developing microscale immobilized enzyme reactor fabrication protocol for proteomics studies"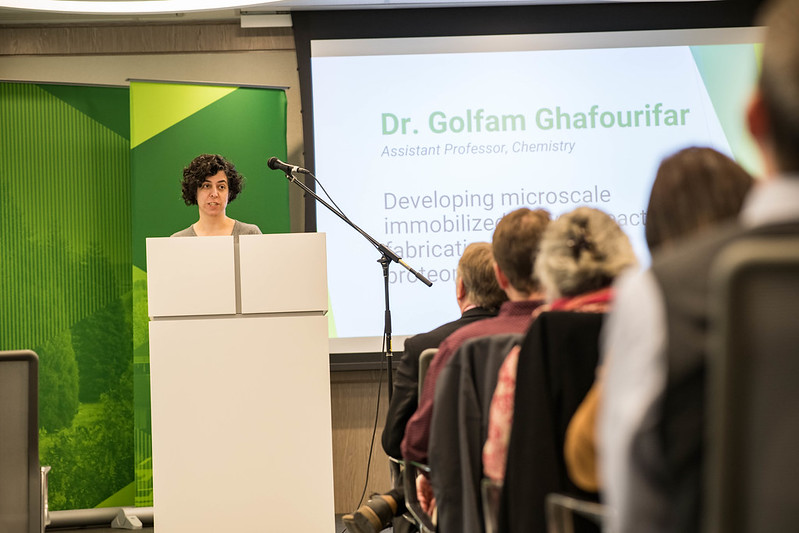 Dr. Carin Bondar, Biology Adjunct Professor and Faculty of Science Communicator "Taxonomy 2020: A Visionary Approach to Biological Exploration"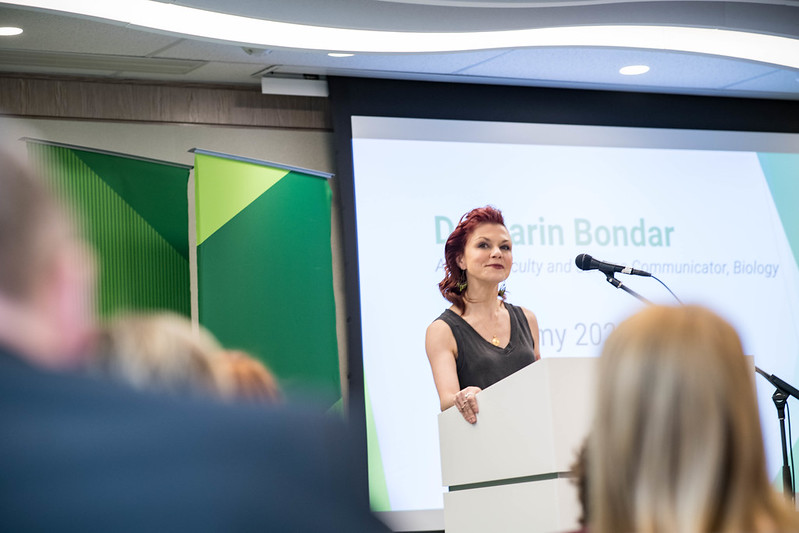 Thank you to everyone for taking part! It is a great opportunity to find out what exciting research is being done here at UFV!
If you missed the micro-lectures, you can watch the full length video (38 minutes)
View all the photos on UFV Flickr