A total of 18 projects from the Summer and Fall Semesters at UFV from Dr. Sharon Gillies' BIO 310 and BIO 410 classes and from Dr. Afia Zubair Raja's GEOG 360 class presented their research at the City of Abbotsford's CityStudio Hubbub event on Tuesday, December 3rd.
CityStudio is an innovation hub where UFV students experiment and solve community challenges by collaborating with City of Abbotsford staff in the design and launch of solution prototypes.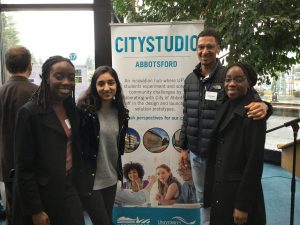 The team of Jide Arojojoye, Raveena Brar, Anmoljeet Hans, Valerie Mensah-Wilson, and Vanessa Mensah-Wilson from Dr. Sharon Gillies' BIO 410 Plant Ecology class won first place with their project "Investigation of Soil Compositions to Eradicate Japanese Knotweed". They will be joining Abbotsford Mayor Henry Braun and Councillor Patricia Ross for lunch on December 5th at City Hall.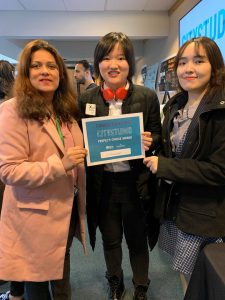 The People's Choice Award went to Finlay Buzzage, Kevin Denbok, Shuntong Yang, Xinyue Pan, and Aaron Duerksen from Dr. Afia Zubair Raja's GEOG 360 Introduction to Regional and Community Planning for their project "Growing Into a Bike Share: Plan for 200K". The project discussed the possibilities of the replicability of the Vancouver Mobi/Shaw BikeShare in Abbotsford.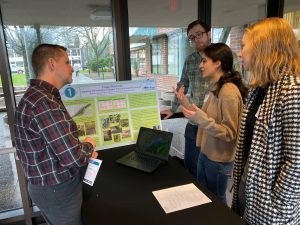 Honourable Mention went to Zach Mattie, Austyn Jarvis, Chelsea Clarke, and Opharsh Lail from the BIO 410 Plant Ecology class for their project "Pond Life".
Congratulations to all of the participants and their projects on another successful CityStudio event!