Last Tuesday's New Student Orientation set record numbers for attendance. We saw more than 1,200 new students take part in the day-long event.
"I am deeply proud of the work of the New Student Orientation team to deliver a comprehensive, inclusive, and professional program to welcome our new students to the UFV community," said Alisa Webb, Vice President, Students. "Through their leadership, UFV mounted its biggest and most collaborative NSO to date, engaging multiple campus partners, including the Student Union, in setting up our students for success. Their work clearly shows what is possible when we collaborate across boundaries in pursuit of excellence. My sincere thanks to everyone who contributed to NSO 2019!"
The Orientation event began with UFV's first ever Invocation ceremony which was designed to mirror the look and feel of Convocation. There was a procession of deans, faculty, and administration in their regalia, and a welcome message from President Joanne MacLean and Student Union Society President Tripat Sandhu.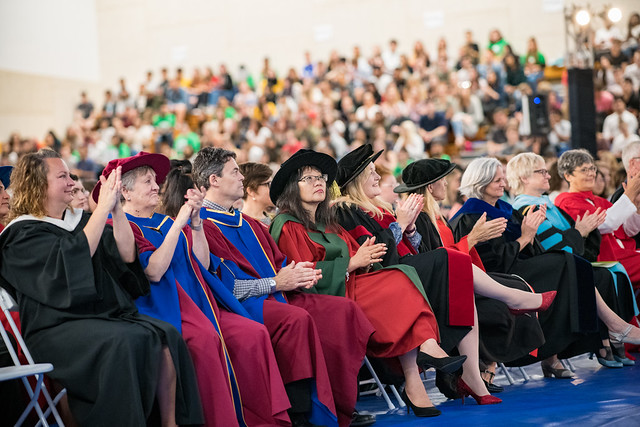 Chemistry Professor, Pedro Montoya-Pelaez welcomed over 170 incoming science students to the Faculty of Science Welcome Session. He kicked off our event with a fun game of Classmate Bingo! Dr. Lucy Lee, Dean of the Faculty of Science welcomed the students and wished them well on their new adventures at UFV.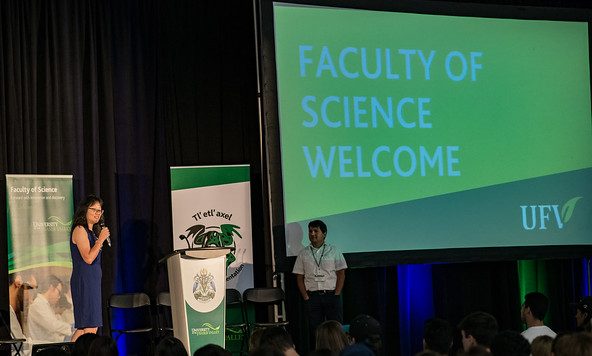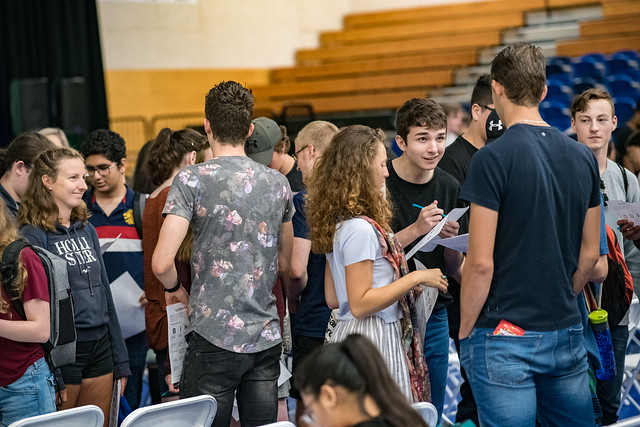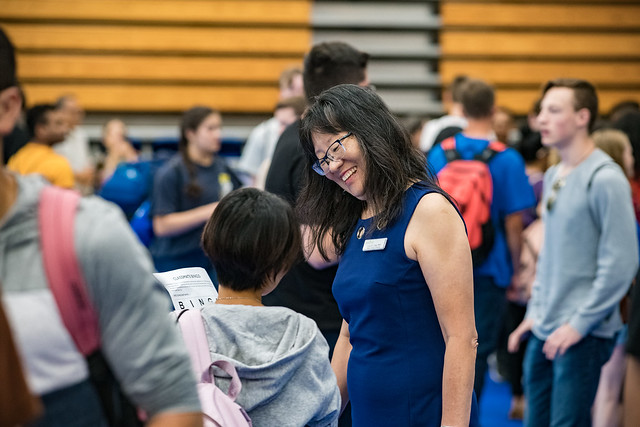 Each of our science departments were well represented. They were on hand to promote their program and visit with the students to help make their transition to university life a little easier.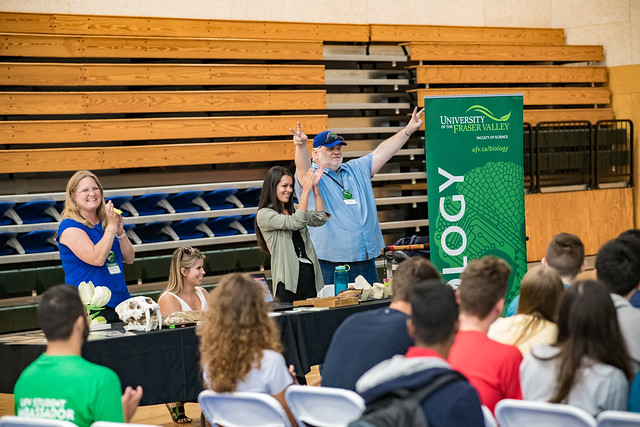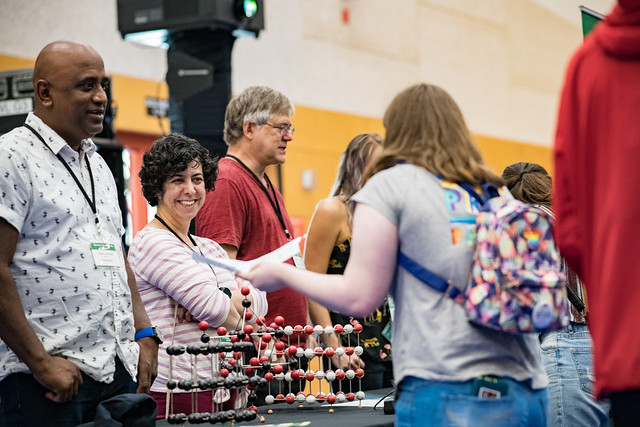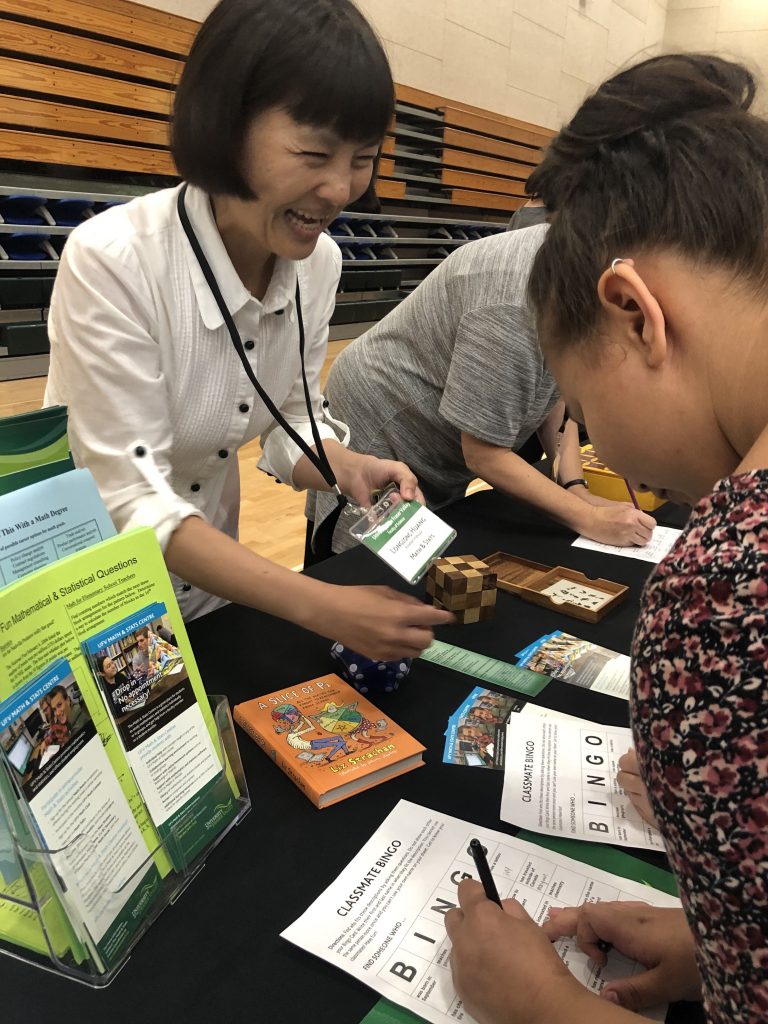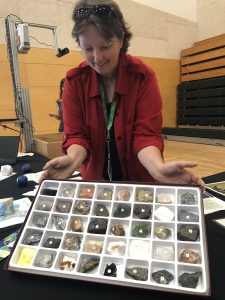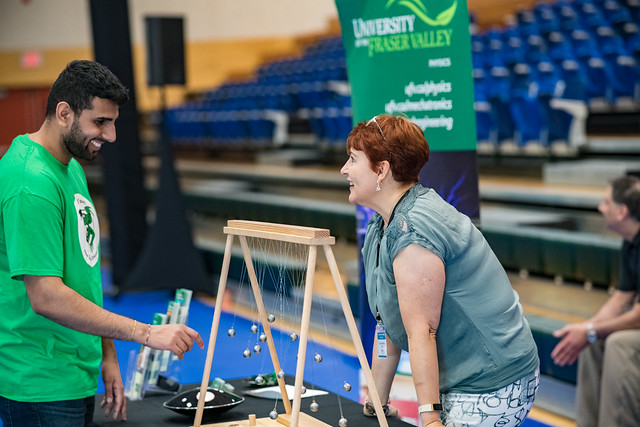 The students' day continued on the green with the UFV Midway where there were 34 interactive stations hosted by UFV services and departments, student clubs and associations, and community groups.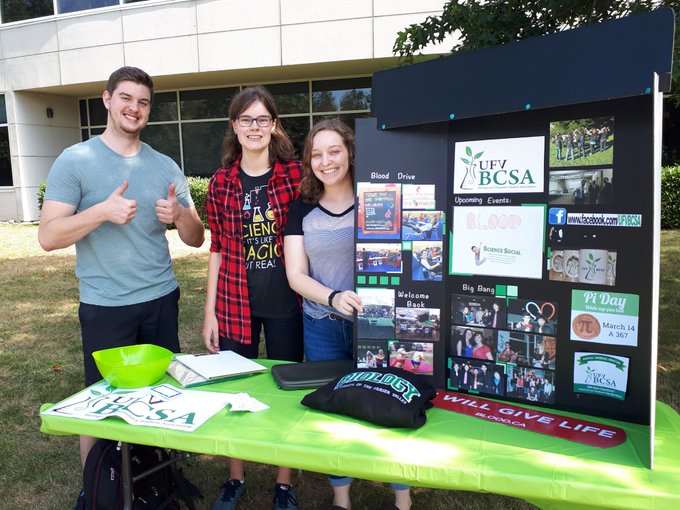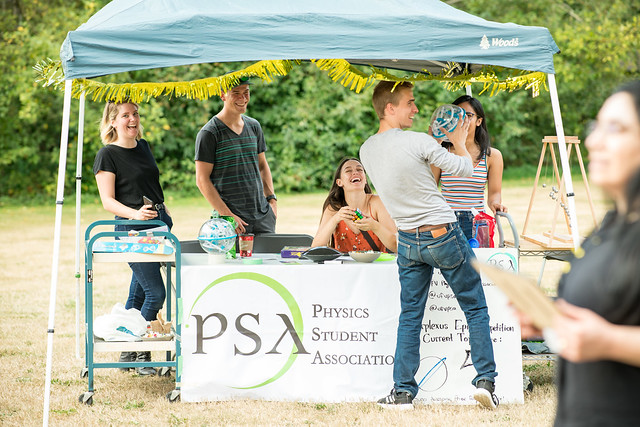 If you would like to find out more information on the Science Clubs and Associations as UFV, make sure you don't miss our 12th Annual Science Social event on Thursday, September 26th! 
Read more about NSO 2019 at UFV Today.
Be sure to check out more photos on the UFV's NSO 2019 Flickr Album.