NSO embraces new format, welcomes students with Invocation, and adds new name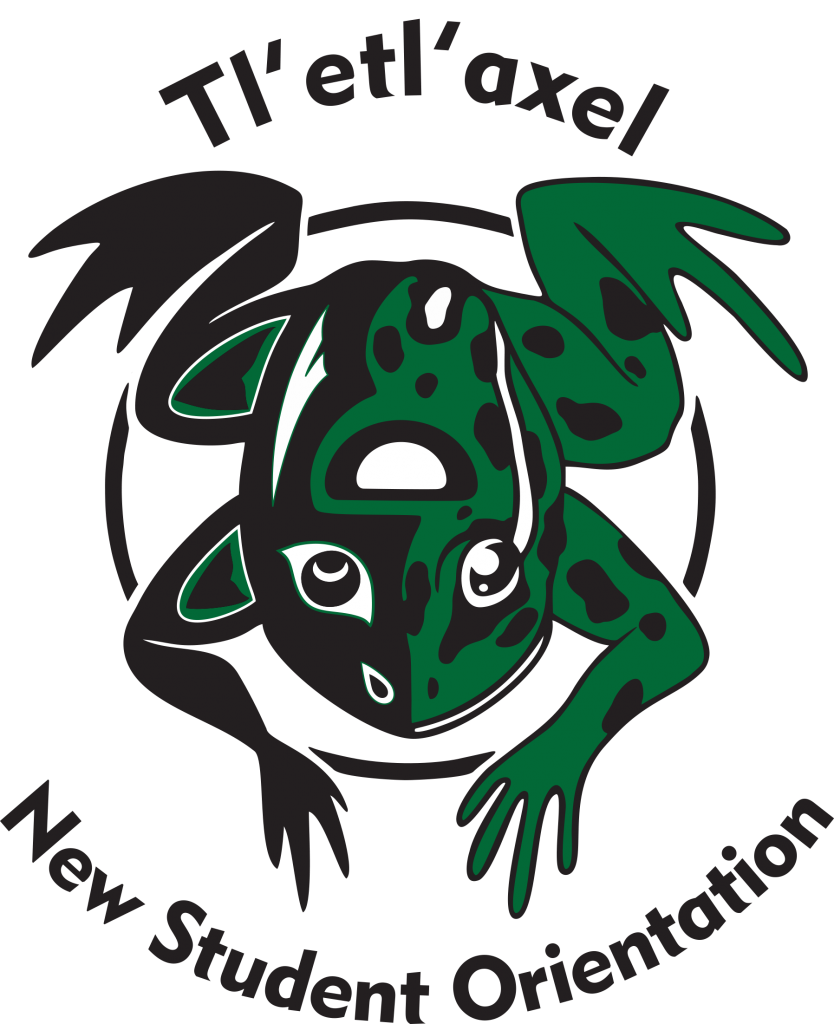 New Student Orientation embraced a new format this year, and set new records for attendance.
More than 1,200 new students attended the day-long event on the Abbotsford campus.
The orientation event featured UFV's first-ever Invocation ceremony, a welcome event with a bit of pomp and circumstance, designed to mirror the look and feel of Convocation.
There was a procession of deans, faculty, and administration in their regalia, and a welcome message from President Joanne MacLean and Student Union Society President Tripat Sandhu.
Graphic design student Chantelle Trainor-Matties provided an acknowledgement of Sto:lo Territory, and introduced a new logo she designed for NSO, and a new  name for the event, chosen by Siyamiyateliyot Elizabeth Phillips, a Sto:lo Elder and the last living fluent speaker of Halq'améylem (the language of the Sto:lo people), who received an honorary degree from UFV in 2018.
New Student Orientation will now be known as Tl'etl'axel (ctk-ka-heo), referring to the traditional Sto:lo practice of of sending a runner to invite people from dispersed villages to gather for events and be involved in one community.
Trainor-Matties explained how the planning committee came to choose the frog for a symbol for NSO.
"They say that the frog symbolizes wealth and abundance. When a frog is portrayed in art with his tongue touching another creature it represents the sharing of knowledge and power. I thought to myself, 'knowledge and power, how perfect.'"
NSO (Tl'etl'axel) also included breakfast and lunch for all student attendees, faculty welcome sessions, "how to university" student panels, "wellness wheel" interactive stations based on a wellness theme, and the UFV Midway, 34 interactive stations hosted by UFV services and departments, student clubs and associations, and community groups.
"I am deeply proud of the work of the New Student Orientation team to deliver a comprehensive, inclusive, and professional program to welcome our new students to the UFV community," said Alisa Webb, Vice President, Students. "Through their leadership, UFV mounted its biggest and most collaborative NSO to date, engaging multiple campus partners, including the Student Union, in setting up our students for success. Their work clearly shows what is possible when we collaborate across boundaries in pursuit of excellence. My sincere thanks to everyone who contributed to NSO 2019!"
Greg Mather, Associate Director of Student Wellness and Development, was also impressed by the event.
"The entire UFV community came together to welcome its 1,200 new members. It was wonderful to see all the students, faculty, and staff involved in the day which truly encompassed the sentiment of Tl'etl'axel."