Over 50 awards were handed out at the annual Fraser Valley Regional Science Fair held April 4-6. Students from 17 schools from Hope, Chilliwack, Abbotsford, Mission, Pitt Meadows and Langley came together to compete for prizes and a chance to represent our region alongside Team BC at the Canada Wide Science Fair to be held in Fredericton, New Brunswick next month.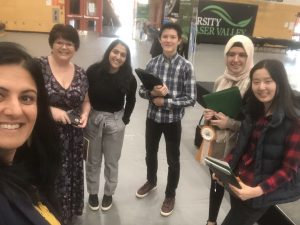 The Grand Prize winners of an all-expense paid trip to the Canada Wide Science Fair were the NSERC Young Innovator Team Sarah Choi and Neelah Hassanzadeh from R.E. Mountain Secondary School, Langley for their project "Black Soldier Fly Larvae as Organic Fertilizer"; Andrew Armstrong, Home-schooled for his project "Deflategate: Possible Cheating"; and Caio de Figueiroa from W.J. Mouat Secondary, Abbotsford for his project "Appealing Limonene". They will be joining over 500 of Canada's top young scientists at the University of New Brunswick May 11-18 and will be competing for nearly $1 Million in awards, prizes and scholarships.
Dr. Lucy Lee, Dean of the Faculty of Science and Chair of the FVRSF, awarded the UFV Scholarship to the team of Nathan Flokstra and Ethan Eigenraam from Credo Christian Secondary School, Langley for their project "The Pill Portioner".
Grade 3 student from Terry Fox Elementary School, Abbotsford – Ruhaan Virk was awarded the Science World Class Trip for his project "Green Energy".
The complete list of winners at the 2019 Fraser Valley Regional Science Fair can be found here.
To view all the photos of our event and the students' projects, please visit our Flickr Album. [Event photographs by www.rickcollinsphotography.com]
Awards Day began with our 2nd Annual Science Fair Open House and Public viewing. Over 100 people joined in on our lab tours and demonstrations hosted by some of our amazing UFV faculty and students. Geography, Science Rocks! and the Super Science Club had some great hands on activities for everyone. In between shows, our visitors were able to view all of the science fairs projects on display.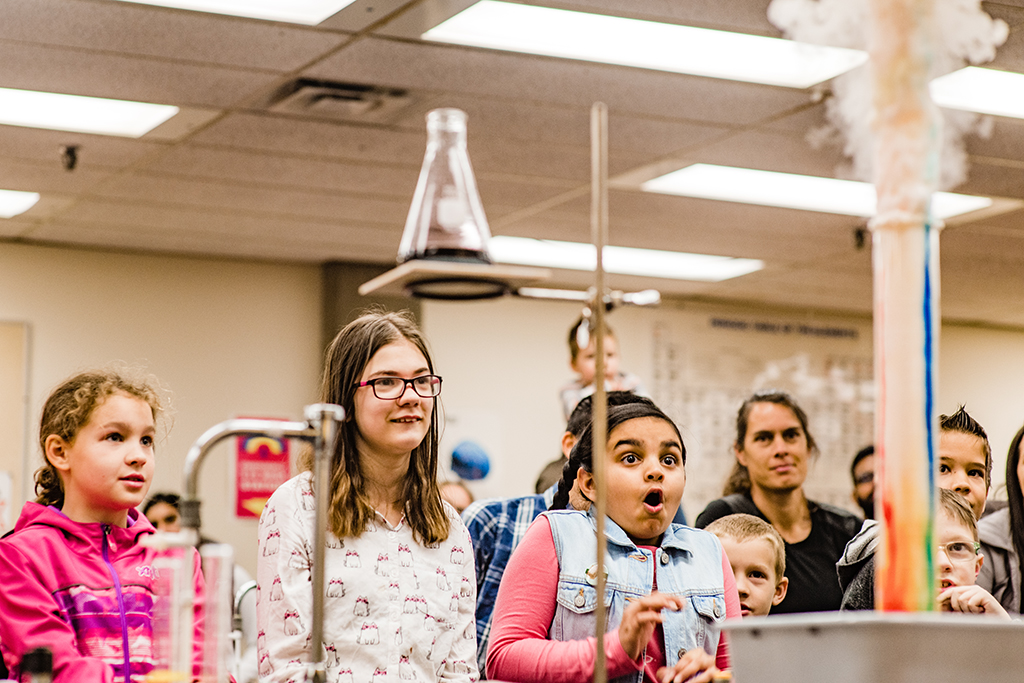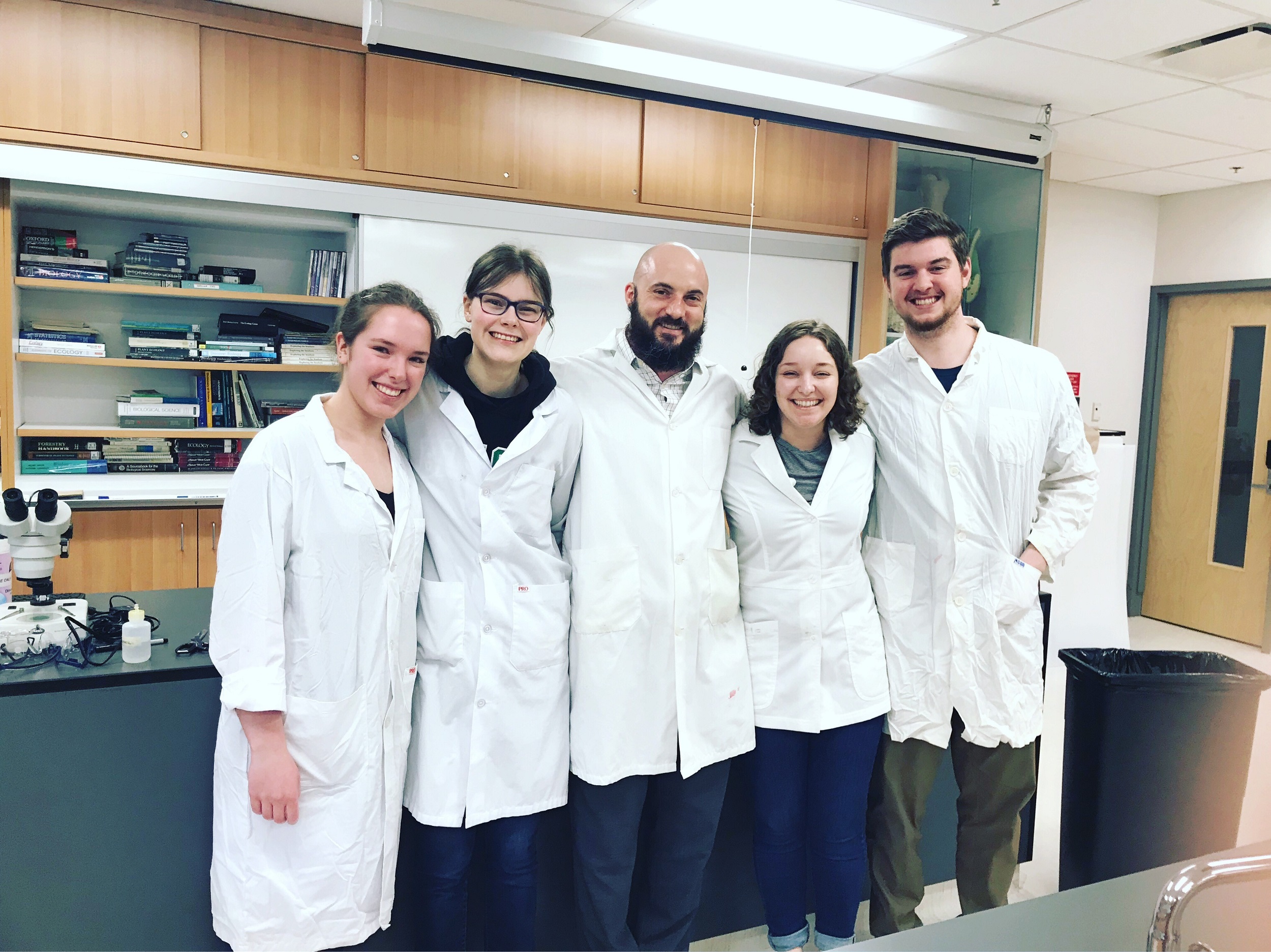 None of this would be possible without the help of our volunteers, so a huge thank you to you all!
Pictured Below (L-R): Lucy Lee, FVRSF Regional Coordinator; Myra Hughes, FVRSF Committee Member; Caroline Majeau, FVRSF Regional Administrative Coordinator; Janice Nagtegaal, FVRSF Financial Administrator; Jason Thomas, FVRSF Chief Judge